Not just elegant jewellery, pearls are also used for skincare and health-care products
Truly marine treasures, pearls, go beyond beautifying us in the form of jewellery. In its crushed form, the consumption of pearl powder benefits our well-being in more ways than one.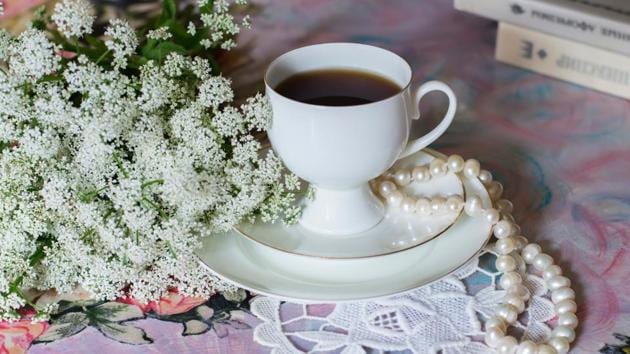 Updated on Mar 09, 2019 05:19 PM IST
Many of us love pearls for their lustre and shine. Well, it turns out that the same lustre and shine can be emulated on our skin and hair too, merely by consuming them. Pearl powder, which is nothing but crushed pearls, is considered the purest and the most readily available source of calcium. Nowadays, there is renewed interest in its use, not only in skincare but also for health care purposes.
Nidhi Pandya, Ayurveda wellness coach, Thriive Art & Soul, says, "Conchiolin is a protein in pearl that promotes healthy collagen production which gives your skin that glowing appearance. In fact, it is like keratin — a protein found in your skin and hair — that helps improve cell metabolism, increase circulation and repair damaged cells."
Calling pearl powder a "potent antioxidant", Rashi Bahel Mehra, beauty expert and founder, Alanna, explains how it works. "It enhances the activity of superoxide dismutase (SOD), one of the body's strongest antioxidant enzymes, and also reduces peroxidation, one of the body's most destructive aging processes," she says.
Historic use
Across countries and cultures, pearl powder has been used in traditional medicines and wellness rituals since centuries. "In Ayurveda, pearl powder is usually processed with rose water and lemon juice and is used in various disorders where heat plays an important role. Pearl powder or Mauktik Pishti is cooling in its nature and it is used in the treatment of mania, psychosis and depression," says Pandya.
While pearl powder has been used as part of Ayurvedic medicine in the Indian subcontinent, it was used by royalty in Egypt and China as part of their beauty regimen. "Cleopatra, the last Queen of Egypt and Wu Zetian, the only woman in Chinese history to ever attain the title of empress, were famed for their use of pearl powder to maintain and achieve their youthful and beautiful skin," says Pooja Nagdev, aromatherapist, cosmetologist and founder, Inatur.
She further adds, "In Philippines, from pre-colonial times selected youths called Binukot used pearl powder on their face to make skin look more pale and firm." Adding to its list of benefits, Dr Saurabh Shah, dermatologist, Bhatia Hospital says, "The patients who are prescribed pearl powder are the elderly with weak bones, youngsters who want treatment of acne and middle-aged people who want to have a youthful glowing skin."
Who is it not for?
Those who are hypercalcaemic or have high calcium levels in their body, should stay away from consuming pearl powder. Doing so can aggravate their condition. Very young kids, too, should not be fed pearl powder. Furthermore, Dr Rinky Kapoor, cosmetic dermatologist and dermato-surgeon, The Esthetic Clinics, suggests those with following conditions to avoid taking pearl powder:
 Menstruating women
 People who have kidney stones
 People with allergic constitution
 Hyperparathyroidism
 High body fluid contents
Following are a few common benefits of pearl powder:
 It promotes the regeneration of new skin cells, increases collagen levels that help smoothen and strengthen the skin, while improving its elasticity and radiance.
 It is perfect for all skin types as it contains proteins, vitamins and is a rich source of amino acids. It helps in resolving skin inflammation and promotes healing.
 It aids in preventing hyperpigmentation by slowing down the melanin production in the skin, which causes freckles and dark patches. It helps avoid skin wrinkling, sagging and dullness.
 It assists in absorbing oil and skin impurities, in filtering of UV rays and reducing sun damage. Its antimicrobial properties help remove blotches, acne, acne scarring, dry patches and rosacea.
 It acts as a cardiac tonic and helps lower high blood pressure.
 It helps to relieve diarrhoea with bleeding, and such other bleeding disorders, excessive burning sensation, gastritis and certain types fevers.
 It has at least 30 trace minerals, along with calcium, iron, copper, magnesium, silica and selenium, which are needed for healthy hormones and a strong immune system.
 It contains amino acids, including essential amino acids that your body can't make on its own, and needs for optimal health.
Close Story