Smokers at higher risk of losing teeth, almost twice as fast than non-smokers
Updated on May 31, 2018 04:59 PM IST
Smoking poses a higher risk of mouth pain, cavities and gum recession.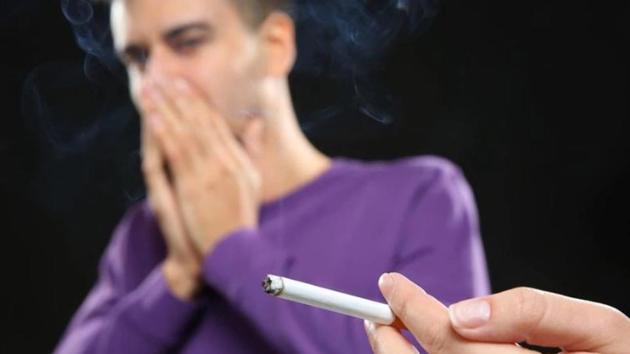 Press Trust of India |
, New Delhi
Press Trust of India
Smokers are at a risk of losing their teeth almost twice as fast as non-smokers, dental experts have cautioned while underlining that smoking is an impediment to effective treatment of gum disease.
On World No Tobacco Day today, the medical fraternity is raising awareness about the perils of smoking and consumption of tobacco in other forms, such as beedi and cigars.
"Smokers are at a risk of losing their teeth almost twice as fast as non-smokers. Also, cigarette smokers are nearly twice as likely to need root canal treatment. And, it is a significant deterrent to effective treatment for gum disease," according to Dr Ajay Sharma, Secretary General Academy of Oral Implantology (AOI).
Sharma, a dental surgeon at a leading private hospital here, also said that almost "half the population that smokes suffers from gum (periodontal) disease".
AOI is an academy of dental professionals involved in research and education of oral implantology to improve dental health. Smoking poses a higher risk of mouth pain, cavities and gum recession (which can lead to tooth loss), he said.
"Tobacco reduces the body's ability to fight infection, including in the mouth and gums. Smoking also limits the growth of blood vessels, slowing the healing of gum tissue after oral surgery or from injury." Sharma said.
Experts at Max hospital group also cautioned about tobacco consumption, saying, tobacco use is the single largest risk factor for head and neck cancer, with 85% of such cancers linked to tobacco use.
Frequent consumption of alcohol raises the risk of developing mouth cancer. A combination of heavy smoking and alcohol consumption can together raise the risk even further, they said.
"Over 200,000 cases of head and neck cancers occur each year in India. Nearly 80,000 oral cancers are diagnosed every year in the country," according to data shared by the hospital group on World No Tobacco Day.
Besides, nearly "two-thirds of oral cancers" are located in the "buccogingival sulcus", where the betel quid ('khaini') is kept for long periods in the oral cavity, experts said.
The Max hospital also shared a case study of a 41 year-old-man, who had been a smoker for over 15 years and consumed 2-3 cigarettes a day on an average.
"Examination revealed no restriction of mouth opening. Anterior tongue felt hard with no visible ulcer/tumour. An MRI was done which revealed tumour involving anterior 2/3rd of oral tongue including the tip and floor of the mouth," the hospital said in a statement.
His anterior 2/3rd of tongue was removed along with part of mandible (lower jaw) including all lower teeth. This was followed by chemo radiation, it said.
Dr Mandeep S Malhotra, head neck and breast oncoplastic surgeon at Fortis Hospital, Vasant Kunj, said that head-neck, especially tobacco-induced oral (mouth) cancer is the most common cancer affecting Indian males with registry number of more than 200,000 new patients every year.
"The cure of the this cancer lies only with surgery, even in salvage situations (cancer has recurred or left behind after previous treatment). Through microsurgery, we are able to reconstruct the whole mouth after extensive cancer removal," he said.
Follow @htlifeandstyle for more