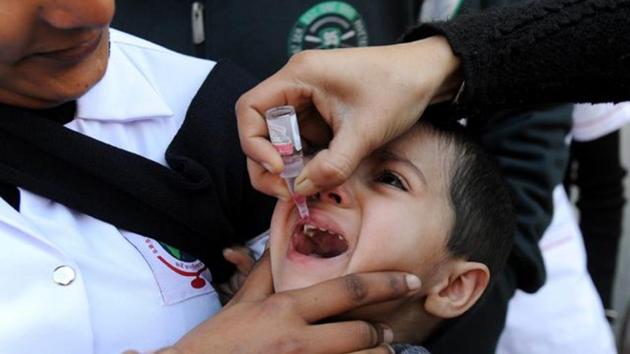 Under-5 mortality falls, 1.2 lakh fewer child deaths in 2016: SRS
The under-5 mortality rate fell to 39 per 1,000 live births in 2016 from 43 in 2015
UPDATED ON JAN 12, 2018 09:09 PM IST
The number of deaths of children under the age of 5 in India fell below 1 million for the first time, according to a Sample Registration System bulletin released on Friday, reflecting the benefits of the strides the country has made in its immunization programme.
The under-5 mortality rate fell to 39 per 1,000 live births in 2016 from 43 in 2015; the total deaths of children under the age of 5 fell to 962,830, from 1082397 the previous year.
"The rate of decline is 9%, compared to an annual decline of 3% between 1990 and 2005. Immunization coverage going up from 1% annually to about 7% has helped prevent vaccine-preventable diseases like pneumonia, diarrhoea, infections etc," said Manoj Jhalani, mission director, National Health Mission (NHM).
All states lowered the number of deaths of children under the age of 5 except Chattisgarh, Delhi and Uttarakhand, which registered a slight increase over the previous year. Telangana showed no change.
India also managed to narrow the gender gap for child survival to 11% from 17% in 2014; the current under-5 mortality rate is 37 for boys and 41 for girls. Among the bigger states, Chattisgarh, Delhi, Gujarat, MP, Odisha, Tamil Nadu and Telangana have reversed the gender gap .
The gender gap is the highest in Bihar (46% more girls dying before their fifth birthday), followed by Haryana (23%), Kerala (20%), Assam (19%), Karnataka (19%) and Rajasthan (17%).
The neonatal (first 28 days of life) mortality rate also fell from 25 per 1,000 live births to 24 per 1,000.
"With the current rate of decline on track, India is set to meet the SDG target for under-5 child mortality of 25 by 2030," said health minister JP Nadda in a statement. The Sustainable Development Goals were adopted by UN member countries. They cover 17 areas from poverty to mortality to climate change.
Close