Women, Mediterranean diet could keep your bones strong as you age, research shows
Mar 20, 2018 01:17 PM IST
The study found that women who adhered closely to the Mediterranean diet had higher bone density and muscle mass than those who didn't. These results applied regardless of participants' smoking behavior, physical activity, or whether they used hormone therapy in the past.
The heart-healthy Mediterranean diet also appears to be good for an older woman's bones and muscles, a new study of postmenopausal women in Brazil finds. Consuming a diet — rich in fruits, vegetables, grains, potatoes, olive oil, seeds, fish, low saturated fat, dairy products and red meat — may boost bones and muscle mass in postmenopausal women, a study suggests.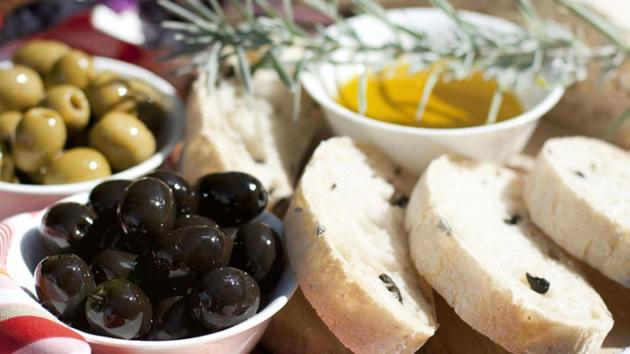 Researchers found that menopause — characterised by a decline in estrogen levels — speeds a woman's loss of bone mass and increases her risk of developing the bone-thinning disease known as osteoporosis, and increases the risk of fractures.
"We found that the Mediterranean diet could be a useful non-medical strategy for the prevention of osteoporosis and fractures in postmenopausal women," said Thais Rasia Silva, a postdoctoral student at Universidade Federal do Rio Grande do Sul in Brazil.
"Postmenopausal women, especially those with low bone mass, should ask their doctor whether they might benefit from consuming this dietary pattern," Silva added.
The study, presented at the Endocrine Society's 100th Annual Meeting in Chicago, also linked the Mediterranean diet with a lower risk of heart disease, diabetes, cancer, and mortality risk due to certain other chronic diseases.
The team included 103 healthy women with an average age of 55 and who had gone through menopause 5.5 years earlier, on an average.
All women underwent bone scans to measure their bone mineral density, total body fat and appendicular lean mass, which was used to estimate skeletal muscle mass. They also completed a food questionnaire about what they ate in the past month.
Results showed that a higher consumption of Mediterranean diet was associated with an increased bone mineral density measured at the lumbar spine and with greater muscle mass.
The previous studies have found that the Mediterranean diet may also boost conception chances of women undergoing in-vitro fertilisation (IVF).
Follow @htlifeandstyle for more