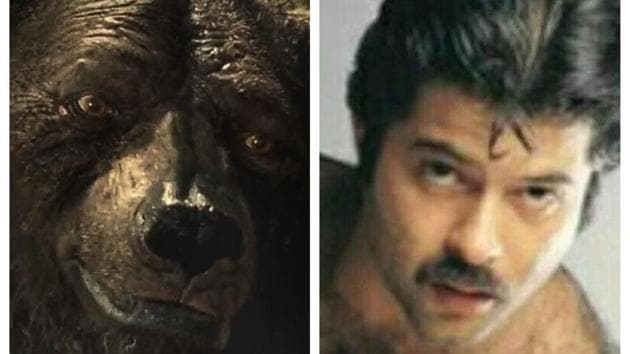 Anil Kapoor jokes he won't need makeup to play Baloo in Netflix's Mowgli, thanks to his hairy past
Anil Kapoor jokes that the reason he signed on to voice Baloo, the bear in Netflix's Mowgli: Legend of the Jungle, is because he knew that he wouldn't require makeup. Here are some of his hilarious Twitter exchanges.
UPDATED ON NOV 21, 2018 10:47 AM IST
Actor Anil Kapoor, who was recently announced as the Hindi voice of Baloo, the bear in Netflix's upcoming film, Mowgli: Legend of the Jungle, has joked on Twitter that he won't need makeup to play the part, owing to his 'hairy' reputation.
A Twitter user on Tuesday joked that Anil won't need makeup for the role, and shared several shirtless pictures of the actor from his youth. Replying to the person's tweet, Anil exclaimed, "That was my exact reaction! It's like you were there!"
Anil also responded to others who made jokes about him being cast as Baloo. Check out his response:
Anil along with actors Abhishek Bachchan (Bagheera), Kareena Kapoor Khan (Kaa), Jackie Shroff (Shere Khan) and Madhuri Dixit (Nisha) have been announced as the Hindi voice cast in the film, based on Rudyard Kipling's The Jungle Book.
The original English voice cast includes Christian Bale (Bagheera), director and star Andy Serkis as Baloo, Cate Blanchett as Kaa, and Benedict Cumberbatch as Shere Khan. Serkis, Bale, along with actors Freida Pinto and Rohan Chand, who plays Mowgli, will be in India to attend the film's world premiere on November 25.
A previous adaptation of The Jungle Book, directed by Jon Favreau and released to massive commercial success in 2016, featured the voices of Priyanka Chopra and Irrfan Khan in Hindi.
Mowgli: Legend of the Jungle was initially supposed to be released theatrically by Warner Bros, but was sold to the online streaming giant shortly after the release of its first trailer. Netflix retitled the film and have scheduled it for a December 7 release. The online release will be accompanied by a limited theatrical release in the US and UK.
Follow @htshowbiz for more

Close