Black Panther sinks Titanic's box office record, is third highest earner ever in the US
Black Panther continued to flourish even in its eighth week, collecting $8.7 million. The film has surged past Titanic's record in the US.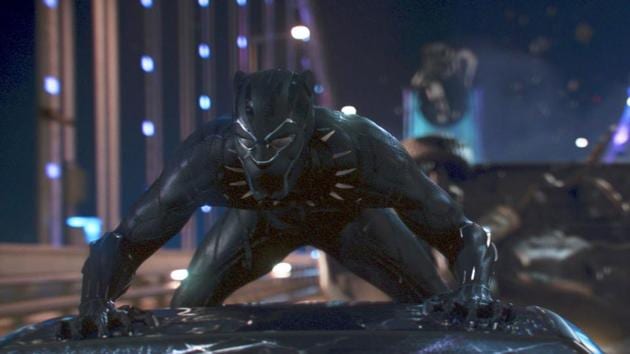 Updated on Apr 10, 2018 11:04 AM IST
Avengers: Infinity War is still two weeks away but Marvel's record breaking spree continues nonetheless. The last film to release as part of Marvel Cibematic Universe, Black Panther broke more records over the weekend in North America, exceeding revenues from the 1997 blockbuster Titanic. This week, horror thriller A Quiet Place, with barely three minutes of dialogue, made a resounding $50.2 million debut at the North America box office as well.
Still flourishing in its eighth week out, Black Panther netted $8.7 million for fourth spot. Already the highest-grossing superhero film in US history, its cumulative total in the US and Canada now exceeds $665.6 million. The film stars Chadwick Boseman, Michael B. Jordan and Lupita Nyong'o.
That number takes the film past Titanic, which had collected $659 million in North America. Black Panther is now third in movie ticket sales of all time on the continent.
Avatar (2009) and Star Wars: The Force Awakens (2015) are still ahead, with $760 million and $936.7 million in ticket sales respectively. In terms of global sales, Avatar leads with $2.8 billion, followed by Titanic ($2.2 billion), both directed by James Cameron. Black Panther is only 10th worldwide.
Black Panther movie review: Unlike any Marvel movie you've ever seen, groundbreaking in so many ways
A Quiet Place is built around a simple but chilling premise: flesh-eating creatures have invaded Earth, but they are blind and can track their prey only by sound. Actor/director John Krasinski, his wife (in the film and in real life) Emily Blunt and their children must adapt -- through sign language and ingenious adaptations -- or die. The film has drawn rave reviews, with a 97 percent Rotten Tomatoes rating.
Steven Spielberg's Ready Player One -- a futuristic tribute to 1980s films -- came in second at $24.6 million from Friday to Sunday, according to box office tracker Exhibitor Relations. The Warner Bros. film tells the story of a teenage gamer (Wade Watts) who finds himself inside an addictive virtual reality world. It's earned $96.5 million in two weeks.
In third was another new release, Universal's Blockers, at $20.6 million. A raunchy comedy starring John Cena and Leslie Mann, the movie drew considerable buzz at the South by Southwest film festival.
Chadwick Boseman should win an Oscar for Black Panther: Chris Evans
In North America, the weekend's fifth spot went to psychological thriller Tyler Perry's Acrimony with $8.4 million.
Rounding out the top 10 were:
I Can Only Imagine ($7.8 million)
Chappaquiddick ($5.8 million)
Sherlock Gnomes ($5.4 million)
Pacific Rim: Uprising ($4.8 million)
Isle of Dogs ($4.6 million)
Follow @htshowbiz for more
Close Story