Chris Evans responds to Robert Downey Jr's Captain America-Iron Man meme with one of his own
Sep 24, 2018 01:38 PM IST
Iron Man and Captain America are at war again but this time for memes. Chris Evans and Robert Downey Jr are sharing cute memes for each other on Twitter.
Robert Downey Jr is the celebrity king of memes and no one comes close to his hilarious collection. The actor posts a new meme almost daily on his social media pages but the latest one deserves a special mention.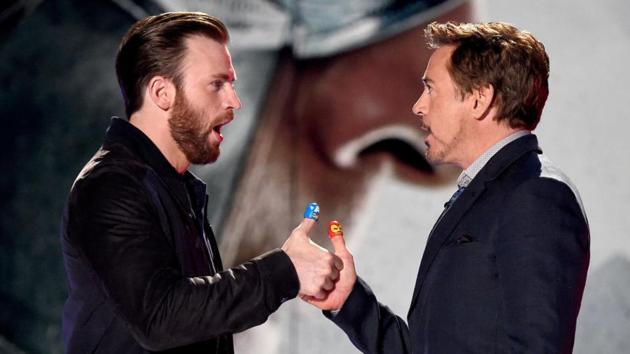 Downey, who plays popular Marvel hero Iron Man, shared a collage of him and his Avengers co-star Chris Evans with a picture from Bambi. According to Downey, the two actors bear a strong resemblance with the animated Disney deer and her friend.
"All the way down to the eye color," he wrote in a tweet. However, what make the meme special is that Chris also agreed with Robert and posted another set of their lookalikes- Sheriff Woody and Buzz Lightyear from the Toy Story movies. "What can I say? The man knows me," he wrote in a reply. "One good Disney reference deserves another...," he captioned a photo of the two and Woody with Buzz.
Of all the memes Robert keeps posting, teasing Chris and his other Marvel co-stars is usually the running theme. Check out a few:
Robert and Chris have worked together in three Avengers movies and Captain America: Civil War. They will soon be back with Avengers 4 in summer 2019. Marvel Studios had promised to reveal the film's title after Captain Marvel trailer was out but no such luck so far.
Follow @htshowbiz for more