Tony Stark will travel back in time to beat Thanos: Avengers 4 theory predicts Doctor Strange's only winning outcome
Sep 23, 2018 06:50 PM IST
A new Marvel theory has predicted how the Avengers will defeat Thanos in the one-in-fourteen-million scenario Doctor Strange foresaw in Infinity War.
According to Doctor Strange, the Avengers can defeat Thanos in only one out of a possible 14 million outcomes. A Marvel fan claims to have predicted exactly how this will happen. In a post over on Marvel's Reddit page, a user named Kelmerfud has written a lengthy theory illustrating how the Avengers can defeat Thanos, and the important role Iron Man will play in their victory.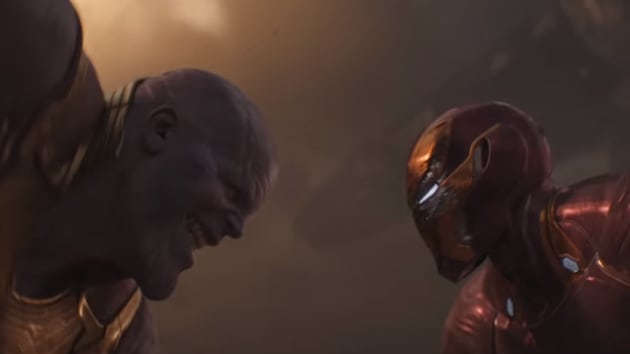 The Redditor reminds us at the beginning of their post that Doctor Strange allowed himself and the many other Avengers to die because he knew this was a necessary step to their eventual victory. The Redditor points out that Doctor Strange is no stranger to being stuck in a time loop - as evidenced by his fight with Domammu at the end of the Doctor Strange film - and the plot of Avengers 4 will probably have similar elements.
Kelmerfud predicts that the 'dead' Avengers are merely inside the Soul World, from where they will need to be rescued by none other than Iron Man. "This would explain why Doctor Strange traded the time stone for Tony Starks life." the Redditor writes.
To get Tony Stark's attention, Doctor Strange will design a breakout with the help of Ant-Man, who will use the Quantum Realm to track down a future version of Tony Stark. "Tony will use his BARF tech on Scott to explore the quantum realm through Scott's memories of being there," the theory goes on to say.
This falls perfectly in line with the leaked images from the Avengers 4 sets that we've seen. The pictures show the surviving Avengers back in the Battle of New York from the first Avengers film, but this time they're joined by Ant-Man.
Avengers 4 is currently undergoing reshoots in Atlanta, and will serve as a conclusion to this phase of the MCU. The film stars Robert Downey Jr, Chris Evans, Mark Ruffalo, Chris Hemsworth, Scarlett Johansson, Elizabeth Olsen, Chris Pratt, Zoe Saldana, Josh Brolin and others. Marvel on Friday announced an Eternals film, to be directed by Chloe Zhao, making it one of only a handful of confirmed post-Avengers 4 projects.
Follow @htshowbiz for more