Doctor Strange trailer: Benedict Cumberbatch stars in mind-bending fun
Benedict Cumberbatch's first trailer of Doctor Strange has dropped and it is a trippy, supernatural foray into everything Marvel has not done till now. It is also a bit of Inception and Batman Begins.
hollywood
Updated: Apr 13, 2016 20:21 IST
The first trailer of Doctor Strange has dropped and it is mind-bendingly good. It can also be described as Doctor Strange Begins and enters The Inception territory. It probably went via The Matrix. And that is all a compliment.
Marvel Cinematic Universe has entered yet another phase (they call it phase 3) in its plans of world domination with this dimension-bending film starring Benedict Cumberbatch as Dr Stephen Strangeaka Sorcerer Supreme.
But before we go ahead, watch the trailer here first...
There are enough spectacular visuals in this trailer which will keep you engrossed for its 1.56-minute length – cities will fold themselves and dimensions will twist and turn, a lot like the trailer of Christopher Nolan's Inception. Take a look for yourself...
This is Doctor Strange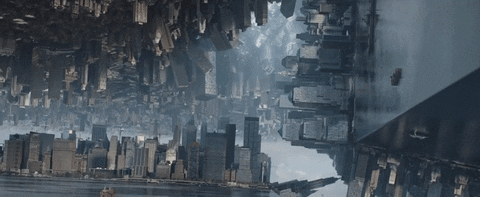 And this is Inception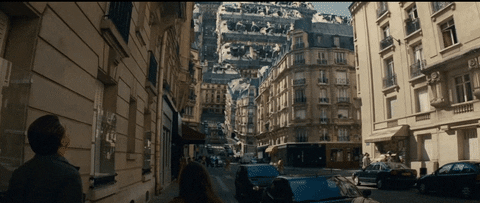 Rather than forced, the similarities actually work for the film. In the months leading to Doctor Strange's release, we are sure to find out why there is so much resemblance to Christopher Nolan's works. Talking of Nolan, we also get a lot of Batman Begins vibes.
This scene, for instance, is all Batman Begins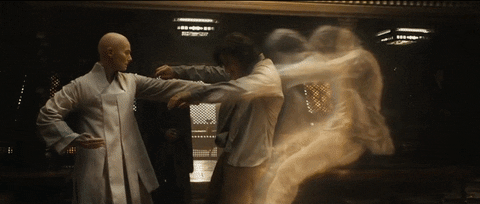 Here's taking a stab at the story: The film introduces Marvel's latest superhero, Strange, who is a superb surgeon. After he is crippled in an accident, he enters the realm of supernatural and magic to become more than a man. Directed by Scott Derrickson (The Exorcism of Emily Rose), Doctor Strange stars Chiwetel Ejiofor as Baron Mordo, Mads Mikkelsen as an evil sorcerer, Rachel McAdams as a doctor who has history with Strange and, the piece de resistance, Tilda Swinton as the Ancient One.
Twitter is busy discussing Cumberbatch's American accent in the film. While the jury is still out on whether it will work, I see it as a break from Sherlock's British one, the actor's most iconic role till date.
As this is the first trailer, it is more of a tease into what made Strange into a sorcerer and the people who took him on this journey of self realisation. We are left wondering if this slight peek can be so trippy, what sorcery would be the film itself!
First Published: Apr 13, 2016 11:36 IST