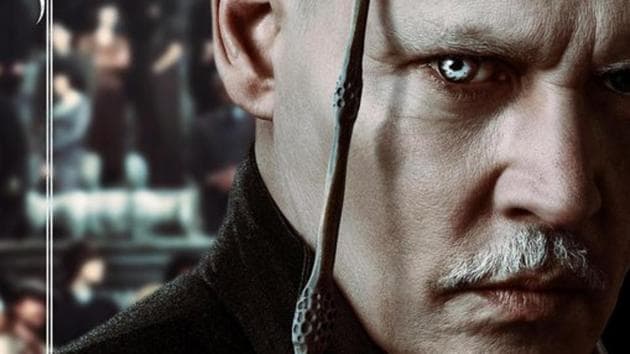 Fantastic Beasts The Crimes of Grindelwald early reactions praise Johnny Depp, tease heavy Harry Potter nostalgia
Early reactions to Fantastic Beasts The Crimes of Grindelwald have arrived online, with fans praising the film's heavy Harry Potter nostalgia and Johnny Depp's performance being singled out for praise.
UPDATED ON NOV 04, 2018 01:14 PM IST
Warner Bros held the first round of screenings for Fantastic Beasts: The Crimes of Grindelwald on Saturday, and reactions have been shared online. While most of them come from fans, and hence should be taken with a pinch of salt, the few members of the press who've seen the film have also been largely satisfied with it.
The Crimes of Grindelwald is a sequel to 2016's Fantastic Beasts and Where to Find Them, itself a spin-off of the Harry Potter saga. Fans praised the film's nostalgia above all else — the trailers have teased a return to Hogwarts School of Witchcraft and Wizardry and the reappearances of many Potter characters. Jude Law plays a young Albus Dumbledore, while it has been recently rumoured that the film will also feature a younger version of Professor McGonagall, another Potter favourite.
Fans have been near-unanimous in their praise for the film, which they said will make die-hard Potterheads very happy. But a couple of critics have noted the film's 'overstuffed' plot. Star Johnny Depp, who plays the titular dark wizard Gellert Grindelwald, would be pleased with the reaction his performance is getting. Depp has been a source of tremendous controversy for the makers, with both writer JK Rowling and director David Yates rising to his defence amid reports of his abusive behaviour.
You can check out reactions to the film here.
Fantastic Beasts: The Crimes of Grindelwald stars Eddie Redmayne, Katherine Waterston, Dan Fogler, Alison Sudol, Zoe Kravitz and Ezra Miller. The film is slated for a November 16 release.
Follow @htshowbiz for more

Close