First Robin Hood trailer gives us the Hawkeye movie we've always wanted
The first trailer for the new Robin Hood movie teases a Bruce Wayne-esque character with Hawkeye-like skills. Watch here.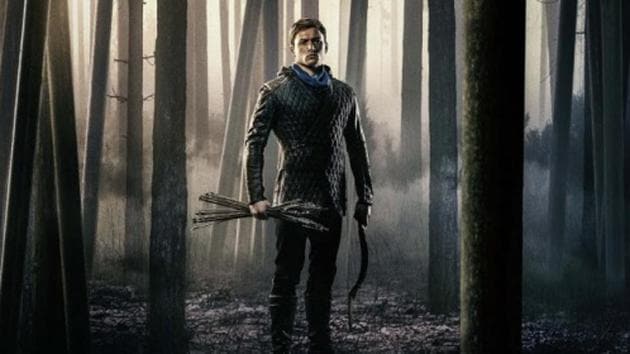 Updated on May 04, 2018 11:19 AM IST
The first trailer for Robin Hood, a new take on the evergreen legend, was released online on Thursday. The film stars Kingsman's Taron Egerton in the lead role, and he's joined by Jamie Foxx as Little John.
The trailer begins with Robin - who seems to be a Bruce Wayne sort of figure, a rich man who turns attention away from himself - offering advice to the Sheriff of Nottingham (Ben Mendelsohn) in his effort to catch this new masked menace everyone is talking about.
Like Batman, the vigilante also leaves behind calling cards - hoods - wherever he's been. Of course, Robin's true identity is revealed in the trailer itself. Instead of highlighting his relationship with his Merry Men, who are given token introductions here, the trailer focusses on the slick action.
There's a lot of fluid archery and acrobatics, peppered with sweeping shots of a CGI England. Until we get a Hawkeye solo movie, we'll have to make do with this. We also don't get enough of Mendelsohn's performance. The actor has quite the impressive roster of villainous characters to his credit -- he's been a part of the Star Wars universe, Christopher Nolan's Dark Knight series, and will play the villain in the upcoming Captain Marvel.
Robin Hood is directed by Otto Bathurst, who is most well known for having helmed episodes of Peaky Blinders. Produced by Leonardo DiCaprio, the film which also stars Bono's daughter Eve Hewson as Maid Marian and Fifty Shades' Jamie Dornan in supporting roles, will release in theatres on November 21.
Follow @htshowbiz for more
Close Story