I wear the pants but my wife is the smart one: George Clooney
Oct 05, 2015 03:50 PM IST
He may be the Hollywood superstar but George Clooney bows to the higher wisdom of his wife, human rights lawyer Amal Clooney.
Hollywood actor George Clooney made it to the news by calling his human rights lawyer wife Amal the smart one in their marriage. Extra reported saying Clooney does not think there's any question that Amal is smarter than him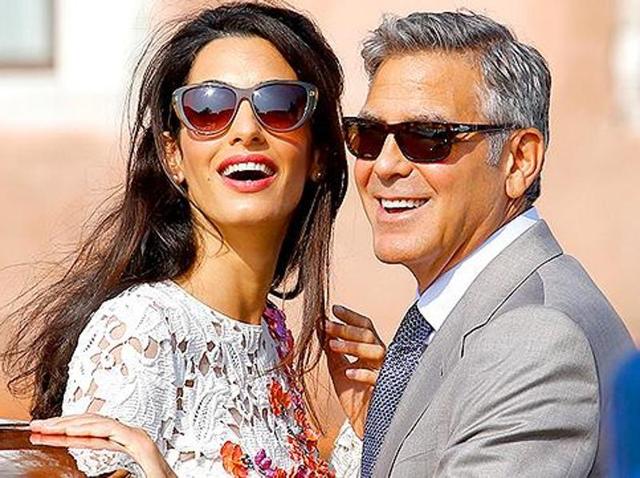 "I get to wear the trousers and she gets to be the smart one; that's a fair deal, that's a fair trade. I was asked, you know, 'Is she the smart one in the family?' and I don't think anyone would argue with that, do you?" he said.
The couple celebrated their one-year anniversary last month with a quiet dinner at the Sunset Tower Hotel's Tower Bar in West Hollywood.
Amal is an internationally celebrated lawyer known for handling high profile cases. Her clients include Julian Assange and also represented the former prime minister of Ukraine, Yulia Tymoshenko,and Canadian Egyptian journalist Mohamed Fahmy.