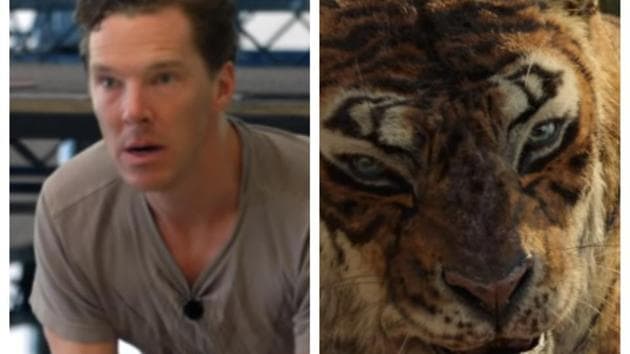 Mowgli behind-the-scenes video shows epic effects of a darker Jungle Book
A new behind-the-scenes video for Mowgli, director Andy Serkis' darker adaptation of Rudyard Kipling's beloved The Jungle Book, shows the movie magic that goes into realising an epic vision.
UPDATED ON MAY 23, 2018 04:59 PM IST
On the heels of the first trailer on Tuesday, Warner Bros released a making of video that takes us behind-the-scenes of Mowgli, the new Jungle Book adaptation from director Andy Serkis. Like the trailer, the main purpose for this video seems to be to highlight (and justify) the film's darker tone.
"We wanted to engage much more closely to the tone of the book," Serkis says in a voice-over. "It's not so much a child's fairytale, it has a reality to it. This is very much drawn from (Rudyard) Kipling and has a much darker approach to the storytelling," he continues, and, as if to drive the nail home, says, "There's no singing and dancing from the animals, that's for sure."
Serkis then moves on to the cast he has assembled for the film, especially Christian Bale, who, Serkis says, 'plays Bagheera so beautifully.'
To achieve his unique vision, Serkis, a veteran of performance capture, chose this method to effectively portray talking animals on screen. And for those animals, he assembled a starry cast. Benedict Cumberbatch, says Serkis, 'doesn't play (the antagonist Shere Khan) as a black and white villain but as a damaged individual.'
Mowgli has a difficult task ahead of itself. It has to stand apart from the recent (and very successful) Disney film, which was a much more lighthearted affair. "One of the main themes in this movie is 'Who am I in the world of man and in the world of animals?'"
Serkis stresses that he wants to break the 'strong preconceptions about the characters and the story people might have from earlier.
Serkis, who was supposed to make his directorial debut with the film, made (and released) another while effects were being worked on. In 2017, he teased that the film's new working title was Mowgli: Tales from the Jungle Book. It was also called Jungle Book: Origins for a while, before they settled on Mowgli.
Mowgli is scheduled for release on October 19.
Follow @htshowbiz for more

Close