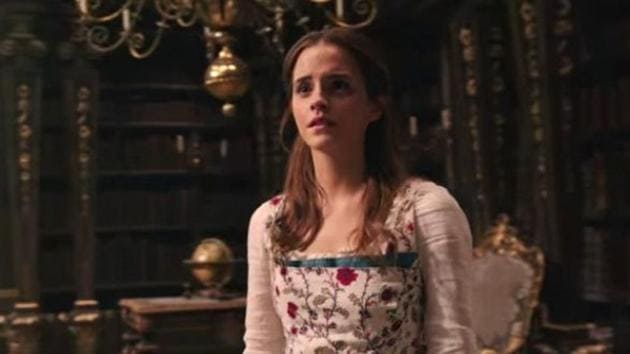 How Emma Watson's Beauty and the Beast has a Gujarati connection
One of the elaborate costumes worn by Emma Watson in Disney's Beauty and the Beast was crafted by Gujarati artisans, a designer has revealed.
UPDATED ON MAR 22, 2017 03:25 PM IST
As Emma Watson's Beauty and the Beast continues to dominate the global box office, a costume designer for the film has revealed that one of Belle's elaborate costumes was designed by two Gujarati artisans.
In an Instagram post shared on Sunday, assistant costume designer Sinead O'Sullivan pictures of the Indian brothers Kasam and Juma holding up a piece of fabric with intricate 'aari' work on display. O'Sullivan goes on to explain that 'aari' work "is a very fine chain stitch traditional to the Kutch area of Gujarat. This style lent itself very nicely to this eighteenth century French floral design."
+
Beauty and the Beast is a live-action remake of Disney's classic 1991 animated film. In addition to praising its grand sets and visuals, the film's costumes, designed by the Oscar-winning Jacqueline Durran, have also been praised.
+
O'Sullivan "was an assistant designer to Jacqueline Durran on the job, which had a costume team of almost 100 people."
Follow @htshowbiz for more
Close