Watch: James McAvoy plays 23 creeps in 1st trailer for Shyamalan's Split
Watch the first trailer for M Night Shyamalan's creepy thriller Split, starring James McAvoy and Anya Taylor-Joy.
hollywood
Updated: Jul 28, 2016 13:34 IST
Is M Night Shayamalan back? Let's be honest - wouldn't everyone be really happy if he was? And if the first trailer for his new movie Split, the second in his quest for redemption after 2015's The Visit is any indication, Shyamalan is back indeed.
Split is his second film with maverick producer Jason Blum, the low budget horror movie specialist. And like The Visit, Split is also a smaller, more psychological thriller like his early movies - back when he was one of the most exciting voices in cinema, back when After Earth didn't exist.
James McAvoy stars as a man with multiple personality disorder who kidnaps three young girls and locks them up, 10 Cloverfield Lane and Room style, in his creepy basement. And then, things begin getting weird. As he shifts from one terrifying personality to another - from a cross-dressing matron to a cheeky 9-year-old - Shyamalan ramps up the tension. And those of you who've seen Filth would know that James McAvoy is great at playing deranged characters.
Read: James McAvoy jumps onboard the M Night Shyamalan resurgence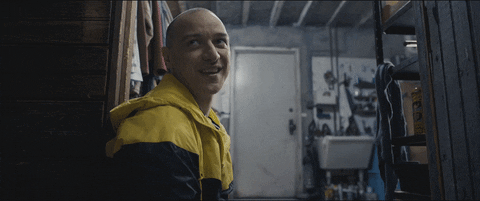 Making movies like Split is a great career move for Shyamalan - he never quite found the same, Sixth Sense level success with his big-budget films. For Split, he's recruited It Follows cinematographer Mike Gioulakis and the scene-stealing star of this year's The Witch Anya Taylor-Joy.
Split arrives in January 2017.
Follow @htshowbiz for more