Preparing to face the looming energy crisis in winter
Nov 24, 2022 03:41 PM IST
The article has been authored by Ananya Raj Kakoti and Gunwant Singh, scholars of international relations, Jawaharlal Nehru University.
With no sign of the end of the Russia-Ukraine war in the future, Europe will likely have a hard time dealing with its energy crisis with winter approaching. Early this year, the president of the European Commission (EC) Ursula von der Leyen cautioned the member-States and asked them to bring down their natural gas consumption by at least 15% by the end of 2022.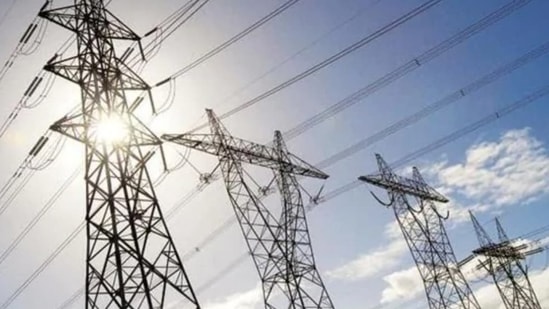 With the looming energy crisis, many States have already taken steps through legislation such as incentivising citizens to use public transport, lowering their energy bills, and increasing public ownership of energy companies. Europe is highly dependent on Russia for its energy needs as 40% of its energy is imported from Russia. As a retaliation to European Union (EU) sanctions, Russia has reduced gas supply by almost 80% with the complete shutdown of Nord Stream 1 which transports the majority of its gas to Europe this winter. Russia justifies its actions by claiming that its action is a natural consequence of the economic sanctions imposed by the West on Moscow. Many European nations are preparing to avoid any major blackouts in the event of a severe winter in Europe.
Ukraine has been most impacted as Russia has continued attacking its energy and heating infrastructure, which has led to total blackouts in some large cities. According to the Ukrainian prime minister, approximately half of the country's energy system has been damaged. He further added that Russian attacks have destroyed 90% of its wind power, 40% of its thermal generation capabilities, and 40% of its solar energy generation sources. To deal with this energy crisis in Ukraine, the EC has announced an emergency shelter and a winterised facility programme for Ukraine, along with €175 million in humanitarian assistance.
Various governments in different European capitals have tried to diversify supply by importing liquified natural gas from the United States (US) and Qatar, along with bringing in measures to reduce the demand and save energy. Germany, being the most impacted, has announced a series of measures involving energy conservation, such as promoting public transit systems and decreasing energy usage in public offices and spaces. It has also passed emergency legislation to restart its coal power plants to secure energy supply in winter. Spain and Greece have also initiated energy efficiency and conservation measures.
Several reasons resulted in the present energy crisis in Europe. Apart from the Covid slowdown, Europe's transition to clean energy and the sudden rise in demand after the pandemic are the other major reasons. The Russian invasion exacerbated the already existing crisis. To prepare for the winter months, the economic sector will be the most impacted as most of the manufacturing units will have to be shut down to conserve energy. In Spain and Germany, mega factories have slowed their production to provide energy for heating homes. As the winter rages on, Europe will further face an economic slowdown. In the worst-case scenario, countries might have to decide whether to heat the homes of their citizens or sustain industries.
One of the foremost challenges faced by the bloc is that it does not have adequate Liquefied Natural Gas (LNG) import facilities where re-gasification takes place, as their existing facilities are operating at full capacity and establishing new facilities usually takes over two years. Another issue is that Europe will have to compete for supplies with East Asian nations which are preferred by suppliers for the premium they pay. The energy market is based on long-term contracts and suppliers avoid spot market selling, this can also cause a hindrance in acquiring energy.
There has been a silver lining for Europe in this crisis because it has forced them to accelerate their mission of reducing dependence on Russian fossil fuels. Despite Russia's attempt to use energy as a weapon to punish Europe for its support to Ukraine, the region has fought back fiercely and has been able to procure enough energy to sustain it through the winter. Gas storage facilities in the bloc have reached 91% of capacity which has far exceeded the 80% target set by the EU to thwart any major energy crisis event. The bloc has been successful in ramping up energy imports from Algeria, Norway and the US to compensate for the reduction in Russian energy supplies.
The article has been authored by Ananya Raj Kakoti and Gunwant Singh, scholars of international relations, Jawaharlal Nehru University.