3 transfers that could dent the reputation of Fadnavis government
Over the past few days, there have been reports of a turf war between ministers in chief minister Devendra Fadnavis' team and senior bureaucrats.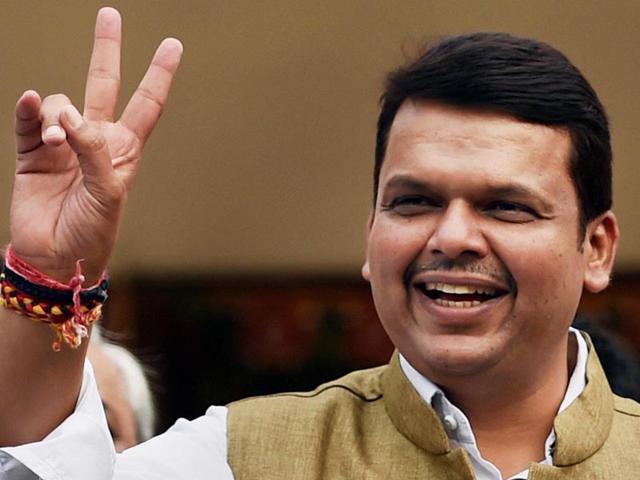 Updated on May 19, 2015 04:24 PM IST
Over the past few days, there have been reports of a turf war between ministers in chief minister Devendra Fadnavis' team and senior bureaucrats. While such tussles are common every time a new political party takes over the government and often dies down as it settles down, what certainly doesn't look good for the government's reputation is abrupt transfers of officers who are doing something good for citizens or in public interest.
Transport commissioner Mahesh Zagade's sudden transfer eight months after his appointment to the post is a classic example. We all know what happens at regional transport offices (RTO). We also know how the agents-staff nexus makes it difficult for us to get a licence or register a new vehicle at several RTOs. Zagade cracked down on this nexus and also pushed for systemic changes in the functioning of the administration in the transport department.
The first signal that he won't stay in the post came when transport minister Diwakar Raote publicly raised questions over the drive launched by him. Certain sections in the staff as well as the agents were angry with Zagade for obvious reasons. It is not known who pulled the strings, but the fact is that Zagade was shifted out of the post within eight months. His transfer was pretty similar to that of Ramaswami N, an IAS officer.
As chief officer (CO) of the Mumbai Building Repair and Reconstruction Board – a Mhada wing that looks after old cessed buildings in the island city – Ramaswami cracked down on contractors doing substandard work while repairing buildings. He also came down heavily on builders, who had completed redevelopment of old buildings, but were not giving surplus tenements to the Board which they were supposed to as per the rules. Ramaswami was shifted out of the post in March, 3-4 months after he stared working as CO.
Sanjay Pandey, an IPS officer who returned to the service after withdrawing his resignation, was appointed as head of the Legal Metrology Organisation, which monitors if the products sold to consumers are as per the specifications promised by the manufacturers or sellers. Pandey started a crackdown on traders, who were short-changing consumers. He even started sending notices to builders for defrauding flat buyers by not giving the actual area promised to them when selling the flat. He too was suddenly transferred to an insignificant post in Pune, six months after his appointment.
Unlike Zagade and Ramaswami, Pandey's transfer was cancelled (as of now), following noise made by the media and activists. Is there a pattern in these cases? This definitely goes against the image of his government that CM Fadnavis managed to create within the first few days in office. Now, the onus is on him to ensure these examples become exceptions and not the norm. People of the state have high hopes from him. NOW STOP THIS ADVERTISING TOO The Supreme Court last week ruled the government advertisements should have pictures of only the President, Prime Minister and Chief Justice of India. In case of state governments, only the Chief Minister is spared. Citizens are hoping that the decision would put a check on the habit of politicians to resort to advertisements by spending taxpayers' crores and crores of rupees.
Hopefully, this would also put a check on what politicians have been doing here. Elected representatives – MPs, MLAs and corporators – get local area development fund to undertake developmental work in their constituencies. Across the city, we often see the elected representatives putting their names on footpaths, pavements, gardens and even public toilets claiming credit for the work done.
Why should politicians put up advertisements for doing something which they are supposed to do anyway? More significantly, the money spent on these works comes from public funds and not their pockets. Shouldn't that be stopped?
Close Story
Personalise your news feed. Follow trending topics