BBC's film on Dec 16 rape projects unevenness between West and India
The BBC's shrillness speaks of an unevenness between the West and India even in the matter of rape and criminality, writes Jawhar Sircar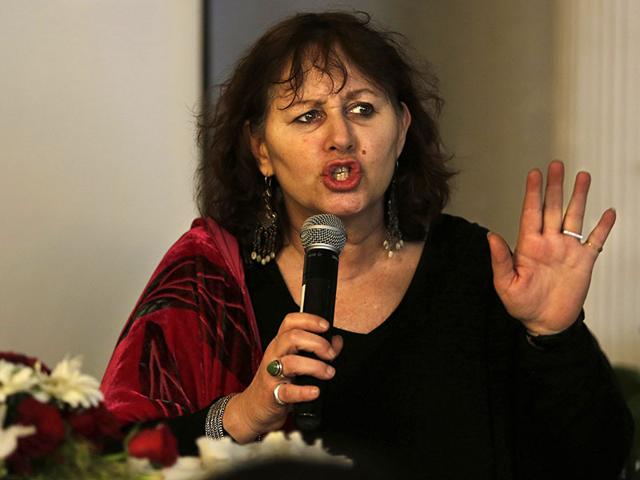 Updated on Mar 16, 2015 11:17 PM IST
This is likely to annoy a lot of my friends but one has the right to speak on what one considers unfair about the British public broadcaster's recent documentary India's Daughter, which has earned much more than what it's worth.
I am genetically programmed against any concept of 'censorship', but I would still like to question a few assumptions that are floating around. In spite of an obsession in the belief that it is best to 'live and let live', I would still place a few worrisome facts in the public domain about this whole episode.
My first question is whether we really need periodic lessons in civility from our former colonial masters. One has been bombarded with the virtues of this documentary film made on the pitiable state in India with rapturous descriptions of the BBC's production. The gang rape of December 16, 2012, did anger a billion people against rampant sexual offences in India and the brutality of the perpetrators. But was it necessary to agitate even the most placid humans with the unrepentant statement of one of the convicted rapists, as if all Indians are like this?
The same BBC had brought out a detailed report on January 31, 2014, on the state of 'Rape in the UK' and had stated rather sadly that 'recorded rape figures show up to one third of cases dropped'. It went on to quote Katie Russell of 'Rape Crisis England and Wales', who said the figures seemed to "suggest there has been little change or improvement". One did not see the BBC making a sensational documentary about the sorry state of affairs at home.
The annual rape rate in India increased from 1.9 to 2 per 10,000 people during the period 2008 to 2012, and this compares to a reported lower rate of 1.2 per 10,000 in Japan. But there are far higher rates like 24.1 in the United Kingdom, 28.6 in the United States, 66.5 in Sweden and the world's highest rate of 114.9 rapes per 10,000 in South Africa. The UK, thus, confesses to 12 times more rape cases than India.
Hence, my next question is whether the BBC really needed to come and muddy the waters here. As a public broadcaster, I am not even suggesting to my colleagues that they might like to do a similar film in the UK because their country is their business. After all, the British citizens, who pay some Rs 14,000 per person per year to maintain the BBC (none in India would ever dream of such impositions), can certainly decide for themselves. It's commendable that the BBC can spend more than 70% of its enviably big budget for building good content, while poor souls in India have to do with a bland Prasar Bharati and Doordarshan, which can barely afford to spend between 8% and 13% of their far smaller fund on 'content production'. This is what the Sam Pitroda committee on Prasar Bharati analysed. This committee also discovered that while India's broadcaster earned about 40% of its upkeep through its own sweat and revenue, the BBC's equivalent figure was then just around 20%.
It is time to remind a particularly attractive English TV news channel that viewership of all English news TV channels put together is just 0.1% of India's total gross TV watching. So, let not the microscopic assume to represent 'India'.
In the last four decades, I have lived through a lot of pompous posturing within the governmental system and one can live with such swagger so visible in the electronic media.
Was there really any 'ham-handed censorship' of the BBC's viral-video on the rape of December 16, 2012? The Hindu of March 10 put it this way: 'The ban that actually isn't'. It then reports about an FIR filed by an inspector of police, and on that the chief metropolitan magistrate was "pleased to pass a restraint order". The righteous can always agitate against this clampdown to the several higher courts of law.
The BBC's alleged refusal to listen to a word of request (if what is reported is true) to stop the screening may look so charmingly valiant but then as the 'South Asia Analysis' put it rather bluntly: It is a maxim to "reveal your minor truths to conceal your major lies!" I certainly do not prescribe to such a harsh view, but as a committed liberal, may I please ask BBC what happened to its film on a devastating paedophile, Jim Savile? After all, he was none other than one of their own bosses and propriety demands as much attention be given to him as has been given to one of convicts in the December 16 case.
The annoyance that runs through this entire article is more about whether India needs to be repeatedly stereotyped in such a negative bracket.
As culture secretary, it was one of my duties to arrange for VVIP visits to India's famous monuments and museums. What I found terribly irksome was that while all the bonhomie and picture ops took place at the level of the political heads, the spouses of western leaders would invariably make a beeline for an event that focused on India's poor or most deprived children. This was easily accomplished with the help of hyper-active Indian compradors. The VVIP spouses would then proceed to hug or endear these delighted kids before the world's television cameras to confirm the hardened prejudice that all was certainly not well in this ambitious country. Can we imagine our leaders giving such performances in New York's slums in Harlem or in the darkest pockets of depravity and deprivation in London?
My submission is that we need to break free from the vicious grip of the merchants of the black imagery who earn their fortunes by marketing globally some of our weakest chinks. One of them is poverty, and another is the slow or ineffective enforcement of our law on sexual offences. Where the projection of the image of a new and vibrant India is concerned, let it not be tarred periodically, especially by those who could 'begin their charity at home'.
Jawhar Sircar is CEO, Prasar Bharati and former culture secretary
The views expressed by the author are personal
Close Story