Yechury has his role cut out: Reviving CPI-M
Updated on Apr 20, 2015 10:56 PM IST
Sitaram Yechury, a liberal known for links across the political spectrum, can reverse the CPI (M)'s fortunes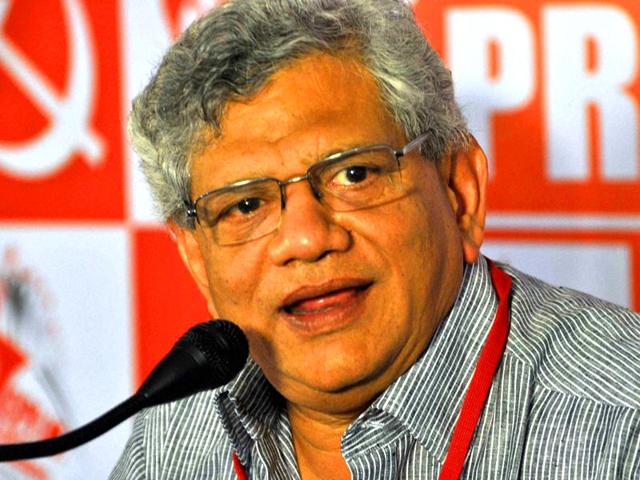 The change of guard in the CPI(M) has been predictable over the years and this time too it was no exception. It was logical that the baton would pass on to Harkishen Singh Surjeet from EMS Namboodiripad and then on to Prakash Karat. However, the elevation of Sitaram Yechury as general secretary has come at probably the worst time in the country's history of the Left movement. The party is in retreat everywhere, and in West Bengal, it is in a state of rout. So much in disarray is the CPI(M) there that its former chief minister Buddhadeb Bhattacharjee did not attend the party congress in Vishakhapatnam and has been dropped from both the central committee and politburo.
In a general context, Mr Yechury has his role cut out: Reviving the party. It cannot be through the labour movement because there is very little evidence of that now, with the state governments being largely unsympathetic for two reasons: the scramble among them for getting investment and the militant turn some agitations have taken in the recent past, the one at the Maruti Suzuki plant in Haryana being a case in point. As regards the peasants, it is difficult for a party to get a toehold unless it is in power in the state concerned. So the area to go into is the urban settings and here the pragmatist in Mr Yechury can make a useful contribution. If the Aam Aadmi Party, with its radical postures, can make a dent in the imagination of Delhi's middle-classes, why can't the CPI(M)? But for that it may have to water down its stance on certain issues and Mr Yechury, who is known to be more liberal than Mr Karat, can be instrumental in bringing this about. Another handicap that the Left has is in not having allies in various states after its brief friendship with the Janata Dal about 25 years ago. Mr Yechury, who has a way with many regional leaders, can make headway here.
Finally, the problem the CPI(M) suffers from is a problem common to many parties, i.e. not having lower rungs of leadership. The declining fortunes of the party are largely owing to this factor, which should be the principal task Mr Yechury should focus on.