HTLS 2017: India's 'soft power generosity' shows why it is a rising power, says Afghanistan's Abdullah Abdullah
Speaking at the HT Leadership Summit, chief executive of Afghanistan Abdullah Abdullah said his country continued to be at the forefront of the fight against terror.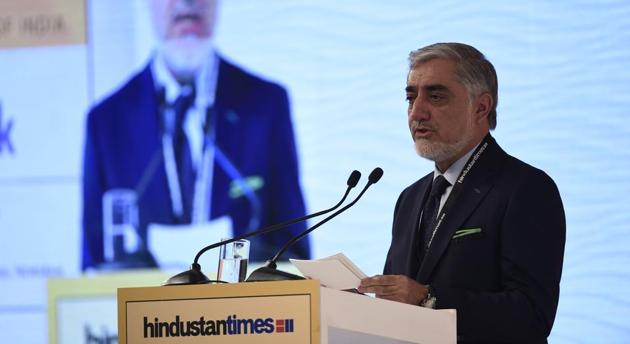 Updated on Nov 30, 2017 06:38 PM IST
Afghanistan is thankful for India's "soft power generosity" in building infrastructure, opening trade routes and providing quality education, the chief executive of the nation Abdullah Abdullah said on Thursday.
"This is why India is a rising world power and not just an emerging regional economy," said Abdullah, who shares power with Afghan President Ashraf Ghani, while addressing the 15th Hindustan Times Leadership Summit.
"The foundation for our bilateral relations is not accidental, nor is it a temporary phenomenon. Regardless of evolving politics or shifting interests by governments".
India has committed $3 billion for various projects in Afghanistan, where it has built schools, roads and a new parliament building.
Abdullah said Afghanistan continued to be at the forefront of the fight against tyranny and terror. "We will protect our people against Talibanism," he said.
Without referring to Pakistan or any other neighbour, Abdullah said, "any hedging between good and bad terrorists will have catastrophic effects".
Abdullah said India and Afghanistan have inspired each other "at different times, especially in difficult times".
"Today is one such moment as Afghanistan strives to overcome years of geo-political abuse, terrorist attacks and attempts by dark forces and designs that threaten our national fabric and identity, as well as our aspirations," the 57-year-old, who is known for having joined the Afghan national resistance against the Soviet in 1985, said.
He said the Indian-Afghanistan relationship was "deeply rooted" in people-to-people ties that existed throughout the ages.
Click here for full coverage on the HT Leadership Summit
Close Story