10 killed in a road accident in Telangana involving 4 vehicles
May 26, 2018 07:54 PM IST
The accident involved a state bus which hit the rear of a truck, sending it across the divider and crushing an SUV with a container truck, both of which were coming in the opposite direction.
At least 10 persons were killed and more than 20 injured in a ghastly road accident involving four vehicles on the Rajiv Rahadari state highway in Telangana's Siddipet district, about 55 km from Hyderabad on Saturday.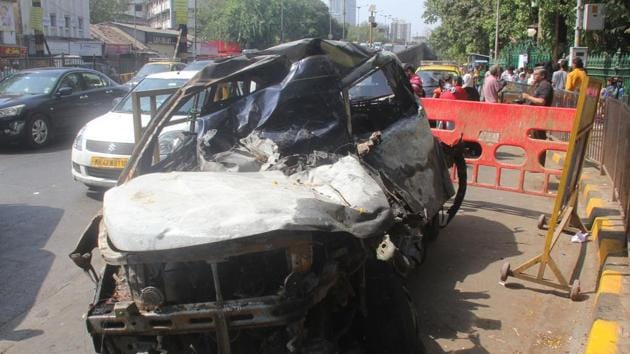 According to police, a speeding Telangana State Road Transport Corporation (TSRTC) bus going from Hyderabad to Karimnagar hit a truck from behind near Pragnapur and overturned resulting in the death of two passengers on the spot and injuring more than 26. Three of the injured succumbed at the Gajwel government hospital later.
Hit by the bus from the rear, the truck driver lost control, as a result of which it crossed the divider and rammed into a SUV and container truck coming from the opposite direction. The SUV was crushed between the truck and the container. Five of the seven persons in the car died while the two others were seriously injured.
The deceased included four men, four women and two children. The condition of at least six of the injured who were first admitted to the government hospital at Gajwel and then shifted to a private hospital in Hyderabad, is said to be critical.
Chief minister K Chandrasekhar Rao, who represents Gajwel constituency in the assembly, expressed grief over the road accident. He directed district officials to provide better treatment to the injured.