2 teens found hanging from tree were raped, then murdered; 7 arrested: Cops
Jun 15, 2021 10:00 PM IST
Assam police chief Bhaskarjyoti Mahanta said 3 of the 7 men were directly involved in the rape and murder of the two girls. The other 4 men tried to destroy evidence and mislead the investigators
GUWAHATI: The two teenage girls found hanging from a tree in Assam's Kokrajhar district were raped before they were killed and their bodies hung from a tree in an attempt to make it look like a suicide, Assam's director general of police (DGP) Bhaskarjyoti Mahanta said on Tuesday.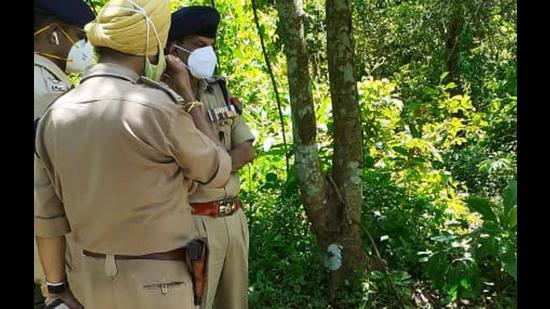 "Three of the accused were directly involved in the rape and murder while four others had destroyed evidence and misled police during investigation," Mahanta told a news conference on Tuesday, hours after chief minister Himanta Biswa Sarma announced the arrests past Monday midnight.
"The rape and murder of two minor girls have been solved….feeling extreme sense of satisfaction that the culprits have been identified," Sarma tweeted a little after 2am on Tuesday.
The chief minister had travelled to Bodoland Territorial Region in Kokrajhar district, more than 200 km from Guwahati, to meet the family of the two girls, aged 16 and 14, on Sunday. The police had then claimed to have identified the suspects but there wasn't convinced if the two cousins had been murdered or died by suicide.
After meeting the family, Himanta Biswa Kumar said he had asked the police to probe both angles. "If its murder, the accused should be arrested and handed appropriate punishment. And if it's a case of suicide, the probe should be on what led the sisters to commit the act," he said on Sunday.
Assam police chief Bhaskarjyoti on Tuesday said the girls were killed.
"The accused involved in rape and murder are Muzamil Sheikh (20), Farizul Rehman (22) and Nasibul Sheikh (19). We have been able to establish their direct involvement in the crime," he added.
The DGP said the police have started the process of retrieving data deleted from the mobile phones of the accused. Citing initial investigations, the chief minister on Sunday said the victims probably knew the accused and may have been in touch with them before the crime.
Mahanta said the police were yet to receive the autopsy report of the two girls. The viscera of the girls has been preserved for tests and DNA fingerprinting of evidence collected from the accused and victims would be done.
"We did a recreation of the crime scene on Tuesday during which independent witnesses, magistrate and forensic experts were present. I am sure that the medical reports will match our findings," Mahanta said.