3 witnesses killed, several attacked and threatened for speaking against Asaram
Apr 25, 2018 03:03 PM IST
Followers of Asaram and his son Narayan Sai accused of threatening people who testified against the self-styled spiritual gurus.
When Rajasthan police arrested Asaram in September 2013 for allegedly raping a girl at his ashram in Jodhpur, the halo around one of India's most popular religious leaders came off. Soon after, two sisters from Surat accused Asaram and his son Narayan Sai of raping them when they stayed at their ashrams in Ahmedabad and Surat between 1997 and 2006. As the cases went through courts, three witnesses were killed and others were attacked or threatened. Here is a recap.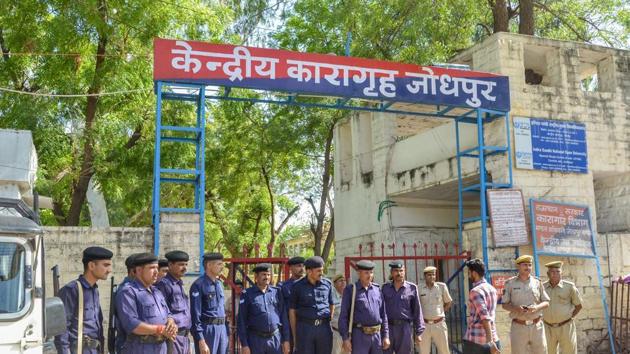 September 2013: Manoj Kumar Vyas, a judge at the Jodhpur sessions court, was threatened to grant Asaram bail in the rape case. Police told the court that Asaram's supporters threatened officers handling the case and even tried to bribe officials who arrested him. Asaram denied the allegations.
December 2013: The husband of a woman who had accused Asaram of rape was stabbed and injured in Surat. The woman's younger sister had accused Naryan Sai, who describes himself as a spiritual guru, of rape.
March 2014: Two persons on a motorbike threw acid on Dinesh Bhavchandni, a former follower of Asaram, in Surat. Bhavchandani, a textile merchant, had provided legal assistance to people who had spoken against the spiritual guru.
May 2014: Amrut Prajapati, Asaram's ayurveda doctor for almost 12 years, was shot dead outside his clinic in Gujarat's Rajkot city after he testified against him before a court. A Times of India report says Prajapati turned against Asaram after the death of two boys who studied at a gurukul (traditional school) Asaram operates in Ahmedabad.
January 2015: Akhil Gupta, a cook and aide of Asaram, was shot dead in Muzaffarnagar city of Uttar Pradesh. Gupta had testified against Asaram in the alleged rape of two sisters from Surat. Gupta was accused of sexually assaulting a schoolgirl.
February 2015: Rahul K Sachan, an Ayurvedic practitioner and Asaram's former physician, is a key witness in the rape cases against the self-styled godman and Narayan Sai. He was stabbed by an alleged follower of Asaram in the Jodhpur sessions court when he was about to testify. The Central Bureau of Investigation filed a case of abduction in 2016 after Sachan went missing from his residence in Lucknow in November 2015.
May 2015: Two men shot and injured Mahendra Chawla, a former aide of Asaram, in Panipat after the police constable guarding him left his post. Chawla was the sixth witness in the rape cases against Asaram and Narayan Sai to be attacked.
July 2015: Sudha Pathak, a witness, turned hostile and told the Jodhpur sessions court that she had no knowledge of what Asaram did at his ashram.
July 2015: Kripal Singh, a witness in the Jodhpur rape case, died a day after he was shot at in Shahjehanpur district of Uttar Pradesh. Singh, in a statement before his death, alleged three followers of Asaram had approached him in a Jodhpur court and had offered him money.
Kartik Haldar, a follower of Asaram, was arrested in March 2016 in Chhattisgarh's capital city of Raipur on suspicion that he had killed three key witnesses in the rape cases filed against the religious leader. He is blamed for the deaths of Amrut Prajapati, Akhil Gupta and Kripal Singh. Haldar was also accused of attacks on four other witnesses in the case.