4 killed, 52 injured as pandals at Ram temple in Andhra collapse in rain ahead of CM's visit
Mar 31, 2018 10:23 AM IST
Chief minister Chandrababu Naidu was scheduled to arrive with his wife for the annual brahmotsavam ritual at the temple, which was delayed due to heavy rains and gale. The strong winds unsettled the pandals, made of corrugated bamboo roofing sheets, killing and injuring devotees.
Four pilgrims died and 52 others sustained injuries when pandals at an ancient Ram temple in Andhra Pradesh's Kadapa district collapsed as gales accompanied by heavy rains lashed the area on Friday night.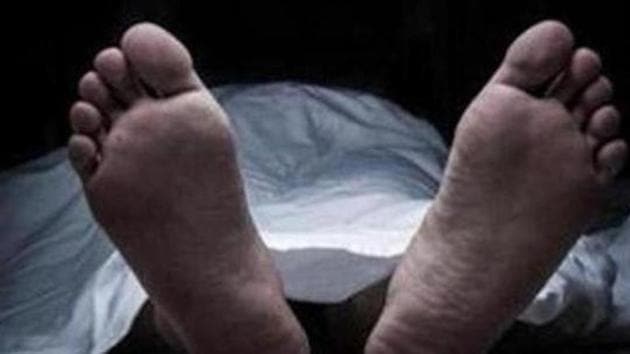 More than a lakh pilgrims gathered at the temple at Ontimitta to witness the celestial wedding of Lord Rama and Sita as part of the annual brahmotsavams of the temple.
Andhra Pradesh chief minister N Chandrababu Naidu, along with his wife Bhuvaneshwari and officials of the endowments department, was to arrive at the temple to present silk clothes and "talambralu" (sacred rice) to the deity in the evening.
However Naidu's entourage had to stay put at the guest house of the roads and buildings department at Kadapa, about 30 km from the temple, till 9pm due to the inclement weather.
Despite heavy rains, the temple priests did not stop the kalayanam (wedding), but the pilgrims waiting under the tents had a tough time in witnessing the event.
While the tin sheets providing cover to the waiting pilgrims were blown away due to strong winds, at least six big pandals made of corrugated bamboo roofing sheets collapsed causing a mild stampede as pilgrims ran helter-skelter.
Pilgrims M Chinnaiah of Badvel and Vengaiah of Porumamilla village were killed when the bamboo sheets fell on them. Another pilgrim Meena from Machilipatnam died of electrocution as she came in contact with live wires, while Venkata Subbamma of Ontimitta died in the stampede.
According to reports reaching here, as many as 52 people were injured and they were immediately shifted to Rajiv Gandhi Institute of Medical Sciences (RIMS) at Kadapa. They were all declared out of danger.
After the rains subsided around 9.15 pm, Naidu and others reached the temple and participated in the wedding ritual. Later, the chief minister visited the Kadapa hospital where he announced an ex gratia of ₹15 lakh each to the families of the deceased.
Ontimetta has been declared the venue for the official annual Ram Navami celebrations ever since Andhra Pradesh was bifurcated in June 2014.
The sudden and untimely rains and hailstorm lashed several parts of Rayalaseema, which had been reeling under high temperatures for the last few days.
Reports of crop damages and death of animals are pouring in from Anantapur, Kadapa and Chittoor districts.