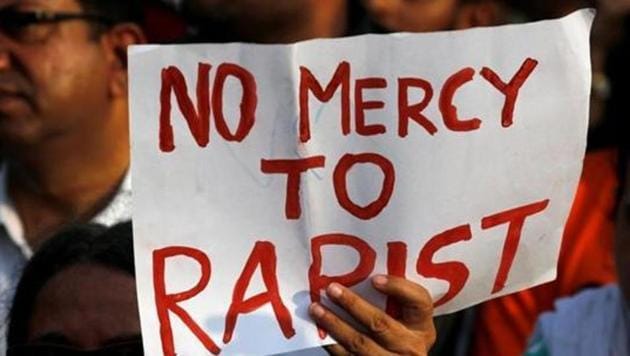 60-year-old rapes nine-year old girl in Guntur, locals raze house of accused, block highway
A 60-year-old man fled after allegedly raping a nine-year-old girl in Andhra Pradesh's Guntur district.
UPDATED ON MAY 03, 2018 05:04 PM IST
Police in Andhra Pradesh's Guntur district have launched a manhunt for a 60-year old man who fled after allegedly raping a nine-year old girl on Wednesday evening.
The crime took place in the rural town of Dachepalli of Guntur district.
"The man lured the girl by inviting her into his house offering chocolates," said a police officer in Dachepalli.
Soon after committing the offence, the accused who lived alone, fled. The locals who found the girl in an unconscious state, alerted the police who immediately shifted her to Guntur General Hospital, where she is recuperating.
The crime triggered massive protests and locals blocked traffic on the Addanki-Narketpalli state highway from Wednesday night to Thursday morning.
On Thursday, locals razed the house of the accused and observed a bandh in the town. They demanded that the alleged rapist be arrested immediately and hanged to death on the streets. The police intervened and pacified the villagers, assuring them that the accused would be arrested and stringent punishment would be given to him.
Chief minister N Chandrababu Naidu who expressed his anguish, also ordered a thorough probe into the incident. He asked ministers from the district and state women's commission chairperson N Rajakumari to go to the village and give all support to the victim's family.
He also announced a cash incentive to anyone who could give information about the absconding man. Guntur Collector Kona Sasidhar visited the hospital to see the girl and asked doctors to provide all the necessary care to the victim.
Last week, the Union Cabinet promulgated an ordinance to punish child rapists with death penalty under the amended Protection of Children from Sexual Offences (POCSO) Act.
Close