Amarnath yatra attack: Bus operator not registered with any travel body
The Gujarat government has said that if there was any security lapse because of which an unregistered operator could send its bus for the Amarnath yatra, action would be taken.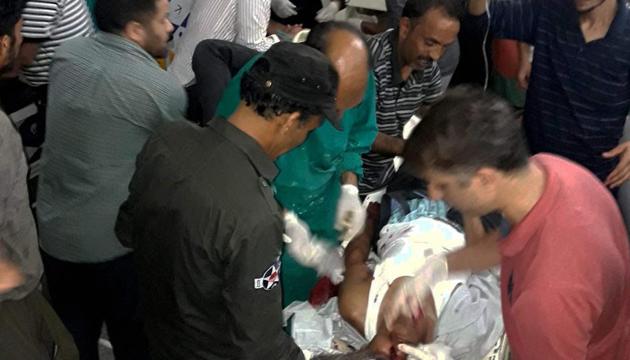 Updated on Jul 11, 2017 07:52 PM IST
Om Sai Travels, the agency whose bus came under a terror attack in Ananatnag, was not member of any of the four tour and travel operators' associations active in Gujarat and the rest of the country.
"They (Om Sai Travels) are not member of any of the four associations – Travel Agents Federation of India, Tours and Travels Operators' Association of Gujarat, Indian Association of Tour Operators and Gujarat Association of Tour Operators," Manish Sharma, Managing Director of Gujarat's leading agency Akshar Travels and member of these associations, told HT.
Even as various reports suggested that the bus was not registered with the Amarnath Shrine Board, deputy chief minister Nitin Patel insisted that the lack of registration was not a priority.
"Registration confirmation is not the priority at this moment. First, we want to bring back the injured and the bodies to Gujarat. If there was any security lapse, the government will take action," Patel said.
Rakesh Shah, a resident of Sabarkantha in North Gujarat, sold the bus (GJ09Z 9976) to Jawahar Desai of Om Sai Travels. Desai obtained permission for the Amarnath tour from the Gujarat Road Transport Office for 22 days from July 2 to 23.
Sharma said, "Gujarat has 800 registered operators. The number of unregistered operators, however, could be higher."
Read more: 'Bus driver kept going and saved us': Amarnath Yatra survivors recount deadly attack
According to the Travel and Tours Operators Association of Gujarat, some 20 buses of registered operators with around 1,800 passengers are currently at various stages of the pilgrimage.
The three-month yatra, usually from June to August, draws the highest number of pilgrims from Gujarat, which ranges around 10,000 per year.
The pilgrimage is a tough one and the registration by the Amarnath Shrine Board begins as early as February. Online registration facility is also available for both individuals and groups. Fitness certificate by the medical superintendent of a civil hospital is mandatory to join the yatra. Children below 13 years and senior citizens above 75 years of age are not allowed to join the yatra.
Close Story
Personalise your news feed. Follow trending topics