Assistant train driver dies while trying to douse fire in locomotive in Maharashtra
An official says the train drivers had handled the situation "bravely" and applied the emergency brakes and controlled the train effectively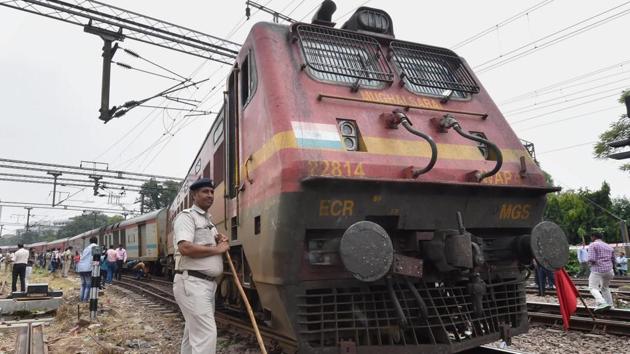 Updated on May 07, 2018 08:39 AM IST
Press Trust of India, Nagpur | By Press Trust of India
An assistant train driver on Sunday died while trying to douse a fire that broke out in the locomotive of a Mumbai-bound train at Dhamangaon, around 125 km from Nagpur, railway officials said.
Assistant loco-pilot SK Vishwakarma died after a fire engulfed the locomotive of the 12810 Howrah-Mumbai CSMT train at 4:57pm, said a railway official.
"The train stopped between Talni and Dhamangaon after the locomotive caught fire. Vishwakaram and loco-pilot DL Brahme, who had applied emergency brakes to stall the train, tried to douse the fire by using extinguishers provided for the purpose. However, in the process, Vishwakarma lost his life," said SG Rao, assistant commercial manager, Nagpur Railway Division, Central Railway.
Rao said the sequence of events that led to the death of Vishwakarma was not yet known.
He said that Brahme, who received injuries in the incident, was shifted to a Pulgaon hospital where medical authorities said he was out of danger.
The official said the train drivers had handled the situation "bravely" and applied the emergency brakes and controlled the train effectively.
Close Story