Attempts to sway polls with tech biggest challenge: Chief election commissioner OP Rawat
Oct 01, 2018 07:50 AM IST
CEC OP Rawat says that while the Election Commission has strengthened mechanisms to prevent distribution of cash and freebies during elections, it will need "to brainstorm to come up with imaginative steps" to counter data mining and misuse.
Attempts to sway election outcomes by manipulating voters through technological interventions have emerged as the biggest challenge for the electoral process, OP Rawat, the chief election commissioner, has said.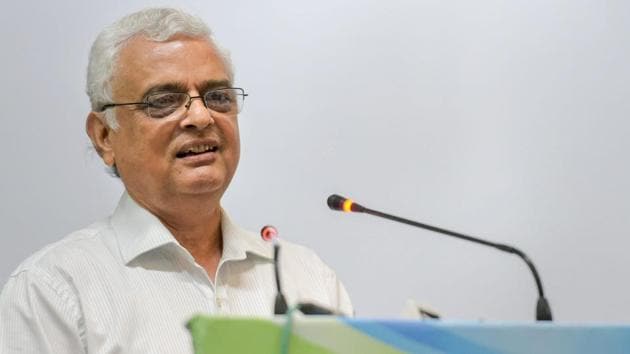 The head of the Election Commission (EC), which is prepping for the elections in five states and the general elections next year, said the panel is bracing to tackle the challenge but admits at not being equipped with the wherewithal to do so.
In an interview to HT, Rawat says that political leaders have moved from bribing voters with money or freebies to handing out cash, to parties seeking the help of big data companies for analysis and targeted communication on social media to spin elections.
"Instead of direct bribing of voters, it is now moving to technology and big data firms and services like targeted communication on social media and analysis on where to focus so as to tilt the voting behaviour in a party's favour…All these sophisticated techniques, which may cost a bomb, are being resorted to," Rawat said.
Concerns about data harvesting by companies were set off after social media giant Facebook and Cambridge Analytica were accused of misusing personal data of tens of millions people to try and influence the outcome of the 2016 US presidential election and the Brexit vote in the UK.
Following these allegations, the EC reviewed their ties with the social media platforms that were being used to publicise the panel's outreach to enrol voters.
Rawat says that while the EC has strengthened mechanisms to prevent distribution of cash and freebies during elections, it will need "to brainstorm to come up with imaginative steps" to counter data mining and misuse.
"From directly being given to the voters, money is now being given into the hands of these firms who are trying to manipulate the margins to change the election outcomes in favour of the client. Since the election commission does not have any wherewithal to monitor all this effectively and nail them, we have to depend on complaints," Rawat said.
He also says that in view of severe surveillance by EC through flying squads and other checking mechanism, political parties are relying on "innovative and different ways" to influence voters.
"We have seen over the years that everything starts much earlier. When they know elections are only four to five months ahead, things start moving, such as cash is moved to vantage positions and people are tasked to distribute it to prospective voters who are ready to jump onto the bandwagon," he said.
The election commission's proposal to make bribery during elections a cognisable offence has been turned down by the Supreme Court; but using its plenary powers, EC countermanded elections in three constituencies in Tamil Nadu.
In the 2017 bypoll in RK Nagar assembly constituency, which fell vacant after the death of chief minister J Jayalalithaa, was cancelled after EC found evidence of bribery; earlier it countermanded election in Thanjavur and Aravakurichi, after huge sums of money were seized by poll officials.
"Data manipulation is a major problem as there are serious issues about authenticity of electoral rolls. At the same time, social media has emerged as an issue too. What has to be underscored is that other issues such as criminalization continue to be a task, and Supreme Court order is of no help. Money power is another issue. Due to electoral bonds the opacity of political funding has increased too so the Election Commission's task has become far more complex now," said Jagdeep Chhokar from Association for Democratic Reforms (ADR).