Dalits blames Rajputs for murder of Bhim Army leader's brother in UP
May 10, 2018 11:19 PM IST
Bhim Army's Saharanpur district president Kamal Walia's brother Sachin Walia was found shot on Wednesday afternoon.
Supporters of Dalit outfit Bhim Army have alleged that Rajputs are behind the death of its Saharanpur district president Kamal Walia's brother Sachin Walia who was found shot on Wednesday afternoon.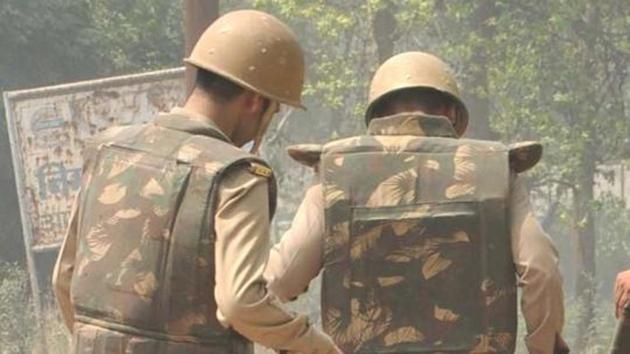 A case of murder and under the SC/ST Act has been registered in Kotwali Dehat against Sher Singh Rana, president of Rajput Mahasabha and one of the accused of Phoolan Devi murder case, and Kanha Rana, Narendra Rana and Updesh Rana on the complaint of deceased's mother Kanth Walia. "The incident is being investigated from all possible angles," said Babloo Kumar, SSP of Saharanpur.
Stay tuned with breaking news on HT Channel on Facebook.
Join Now
The suspicious death has spurred fears of a repeat of last year's intercaste clashes in the district after a dispute arose over loud music being played during a Maharana Pratap Jayanti procession. Those clashes, in Shabbirpur and later, in Saharanpur, were the ones that brought the Bhim Army and its founder Chandrashekhar Azad to national attention. For years now, there has been friction between the Rajputs and the Dalits in the area.
Walia's last rites will be performed in the village Thursday afternoon.
"We will decide our future course of action thereafter," said Bhim Army activist Robin Gautam. Bhim Army supporters have also accused the district administration and police of being responsible for the murder of Walia.
Gautam said that despite their objections district administration gave Rajputs permission to hold Maharana Pratap Jayanti celebrations barely a few hundreds metres away from the Dalit locality of Ramnagar. Sher Singh Rana and his aides participated in the celebrations.
Gautam claimed that Rana had threatened Kamal Walia with dire consequences through a video two days earlier. "The matter was immediately reported to SSP and other officials but no security was provided to the Walia family," Gautam said.
He claimed that Walia was shot in the alley outside his house on Wednesday afternoon.
District magistrate of Saharanpur PK Pandey ordered the suspension of internet services in the district to stop rumour mongering. He and SSP Kumar faced the wrath of Dalits and Bhim Army activists when they visited the crime spot. Bhim Army activists also forced Congress MLA from Behat Naresh Saini to return.
In a memorandum to the district magistrate the Bhim Army demanded that a case be lodged against superintendent of police (SP) city Prabal Pratap Singh and organisers of Maharana Pratap Jayanti.
Deputy inspector general of police of Saharanpur range Sharad Sachin claimed that initial investigations showed that it could have been an accident. The complaint about the murder did not mention the place of crime and those who have been named in the complaint were attending Jayanti celebrations which were held under tight security.
He refused to comment on allegations of Bhim Army activists that Rana issued a threatening video against Kamal Walia.
"I don't know about such video," he said.