Bihar's rehab centres empty out as tipplers fall off the wagon
Updated on Jul 12, 2016 02:43 PM IST
Since the imposition of prohibition in Bihar, there has been a growing number of deaths related to alcohol addiction even as attendance at de-addiction centres dip. In cutting of the head, the state seems to have left its body of alcoholics writhing in withdrawal misery.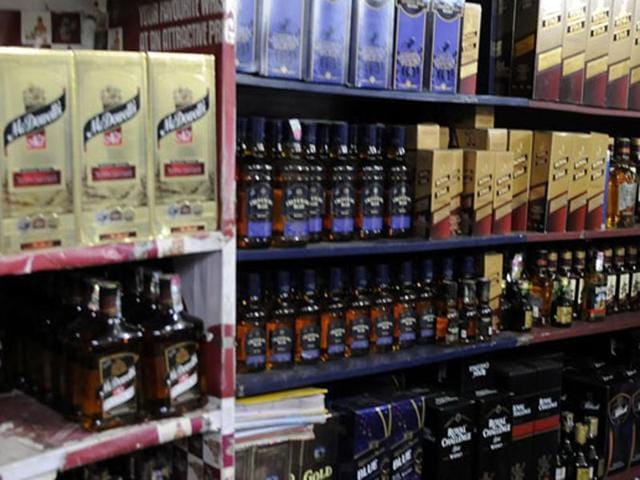 Three months after the Bihar government imposed total prohibition, attendance at de-addiction centres has shrunk to a trickle even as dozens of deaths have been reported across the state.
Withdrawal symptoms seem to be the main culprit as people deal with quitting an addiction and some attempt to get their fix by other means – spurious liquor or intoxicants like drugs.
Since April, when prohibition was imposed, close to 30 deaths related to alcohol have been reported. Activists though say this number is likely to be higher as families are weary of coming forward; the new, stringent excise law metes out harsh police action in case of a violation.
Read | Bihar turns dry as CM Nitish Kumar announces total prohibition on liquor
"What is more, the seizure of liquor goes on every day. To make matters worse, the addicts are taking recourse to more dangerous alternatives, viz. opium, ganjna, bhang, cough syrup and even suspected drugs," said Prem Prakash Pandey, a social activist and Red Cross functionary of Bhabhua.
The instances are many – Rajo Kunwar, a mother of five and resident of Lashkariganj in Sasaram, is in shock from the death of the family's sole bread-earner and her alcoholic husband, Prakash Sahni. Unable to handle being cut-off from his drink, the tippler died in June.
Earlier in April, three men – Manoj Kumar, Uma Shankar Rai and Ashok Das – reportedly died in Patna after they consumed raw spirit mixed with chemicals.
There was some unrest in Katihar after a retailer of desi medicine also died from similar symptoms.
But the problem isn't just among those unwilling to get over the addiction; an assistant sub-inspector of police in West Champaran died while undergoing treatment for withdrawal symptoms at the Patna Medical College and Hospital. Another police officer posted in Bihar Military Police at Dehri on-Sone committed suicide from the trauma.
There are plenty more reports from Nalanda, Gaya, Muzaffarpur, Purnia, Araria, Sasaram, Samastipur and Begusarai.
Read | Few takers for de-addiction treatment in dry state Bihar
A farmers' right activist in Sasaram, Manoj Singh said the problem lies in how the prohibition was enforced.
"First, the government opened liquor shops at village level. And after five years, it suddenly banned it after making a large number of youths addicted to it," Singh said, adding that many addicts had migrated to neighbouring states.
In cutting off the head of the snake, Bihar seems to have left its body of alcoholics writhing in withdrawal misery.
"Habitual drinkers usually suffer from acute cases of anxiety, depression, psychosis and hallucination if they try abandoning the habit all of a sudden. At times, it might lead to development of suicidal tendency too," psychiatrist Vinay Kumar said.
Government agencies though are not ready to accept the severe side effects of an alcoholic-free Bihar. Santosh Kumar, in-charge of the Nalanda Medical College Hospital de-addition centre, said the rush of addicts had decreased for the past few weeks, but said no one had fallen victim to withdrawal symptoms.
"I am not sure why the addicts are not coming. May be they are able to cope with withdrawal symptoms on their own. Or else, their families might be taking them to experts for treatment," added Dr Kumar.
The black market could be one reason why people are no longer queuing up at such help centres.
"There is home delivery of all brands of liquor 24x7. In fact, it has turned out to be a parallel market. If a common man moves with a bottle, he may get caught. But these people supply at will," said an advocate of Patna high court on the condition of anonymity.
The cost for feeding the addiction is that prices have doubled. One now pays Rs 2,000 for Rs 1,000 bottle and Rs 3,000 for Rs 1,600 bottle.
Though police have been regularly conducting raids, the lawyer said supplies have not diminished. "The fact that bottles are being seized every day means that the supplies are coming. We don't say that we get hold of all the supplies, as we cannot do that," he added.
The prohibition has also cost the state exchequer excise revenue of Rs 4,000 crore. PHD Chamber of Commerce and Industries chairman, Satyajit Kumar, assessed an annual loss to the tune of Rs 50,000 crore to business. "The ban has rendered more than 60,000 people attached with the trade, directly or indirectly, jobless," said Singh, claiming that many business houses held up their investment plans to Bihar post ban.
The Bihar government now intends to introduce a more stringent law. However, the bigger challenge remains changing the mindset. "A ban does not always work. It is the motivation that works," said Tarkeshwar Ojha, a Patna-based social activist.
Close Story
Personalise your news feed. Follow trending topics