BJP worker hacked to death in Kerala's Kannur district
Updated on Oct 12, 2016 02:31 PM IST
A Bharatiya Janata Party worker was hacked to death on Wednesday in Kerala's Kannur district, the state police said.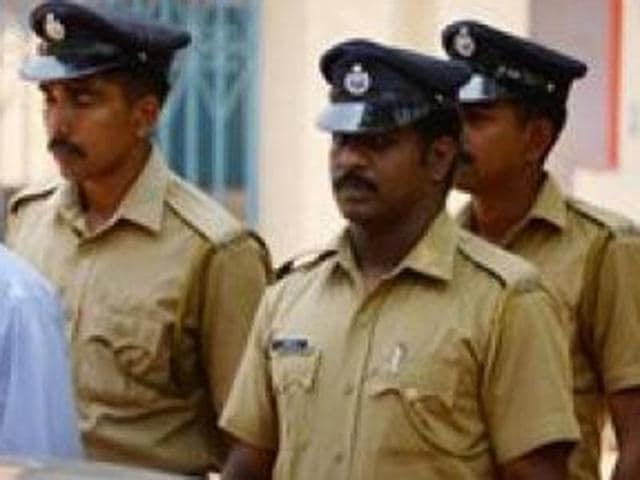 Ramesh Babu, Hindustan Times
An RSS worker was stabbed to death early Wednesday, allegedly by a group of Marxists in an apparent retaliatory attack in Pinarayi, Chief Minister Pinarayi Vijayan's native village in Kannur district.
Twenty-year-old Remith was stabbed two days after the killing of a CPI(M) worker. The back-to-back murders have sent tension soaring in Kannur.
BJP has called for a state-wide bandh to protest the killing.
According to police Remith, who suffered serious injuries in the attack, succumbed to his injuries on way to the hospital. His father Uthaman was also a victim of political violence. He was killed by CPI(M) workers in 2002.
Two days ago a CPI (M) branch secretary Mohanan was hacked to death by an alleged group of RSS-BJP activists at his toddy shop in Pathiriyad. Tension gripped the area after the murder and administration had clamped prohibitory orders in different parts of the district.
Kannur has witnessed a series of attacks on political workers in the recent past. The volatile north Kerala district is notorious for RSS-Marxist clashes that have claimed more than 300 lives in three decades.
In early sixties the RSS, with the blessings of Mangalore business lobby, started to get a foothold in the Communist bastion. The business lobby needed the RSS backing to check the influential Muslim traders of the Koya community. The uneasy co-existence between the two took a bloody turn in 1968 when Marxists killed an RSS activist, Vadikkal Ramakrishnan.
Since then it has been a bloody battle for supremacy between the two. And it doesn't need a major provocation for one of them to attack the other.
Often a missing flag, defacing of party wall or damage to a bus shelter in the name of a 'martyr' are enough to ignite a fresh round of battle. Once it is started it will end only after equalizing the tally.
RSS leaders argue that they were targeted because of their efforts to expand their presence in the Marxist stronghold. The CPI(M) say they are attacked because they continue to protect the Muslims.
But a close scrutiny shows that out of 280-ood deaths Muslims count well below 20. The majority of the dead are backward Thiyas (Ezhavas), the backbone of the Communist movement in north Malabar. Marxists call the fight against the RSS a 'mass uprising' while their opponents call it 'self-defence' mechanism