Bride, 3 others jailed for abducting man to wed
Updated on May 29, 2017 05:46 PM IST
Police in Bihar's Muzaffarpur district have recovered the abducted groom and arrested the bride, her brother, sister and another relative on the charge of kidnapping and creating obstruction in government officials' work.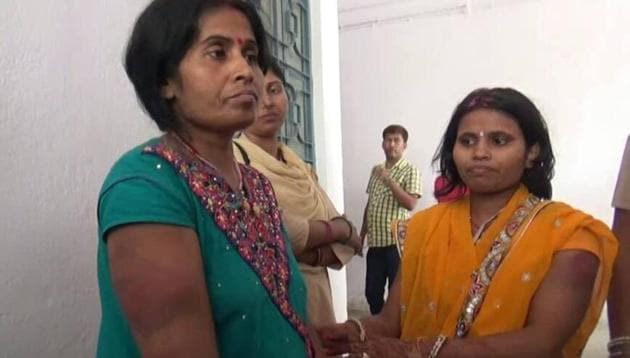 Muzaffarpur A bride and three members of her family were arrested from the mandap (a makeshift canopy where marriage rituals are performed) for allegedly trying to solemnise a 'pakaduwa shaadi' in Bihar's Muzaffarpur district, 71 km north of Patna, on Friday.
'Pakaduwa shaadi' (marriage by abduction) is a practice in parts of Bihar where men are abducted and forced to marriage, which they may not want.
Police said Julie, then dressed in bridal attire, and her family members attacked the police when they reached the wedding venue to rescue the groom at Gaighat, a block in Muzaffarpur district.
Deputy superintendent of police (Muzaffarpur east) Muttafique Ahmad said Julie, her brother, sister and another relative, had been arrested on the charge of kidnapping a man and creating obstruction to government officials' charged with the duty to rescue him.
The news of the arrests sparked protest from locals, who attacked the Gaighat police to free Julie and her family members. "Their efforts were, however, foiled as personnel from three nearby police stations reached there in time and brought the situation under control," Ahmad said.
The arrested persons were later produced in the court of chief judicial magistrate, who sent them to Shahid Khudi Ram Bose Central Jail here under judicial custody, the deputy superintendent of police (DSP) added.
"The police had received a complaint that Abhinay Kumar of Maithi village in Gaighat police station area had been kidnapped by some relatives of Nand Kishore Singh, also of Gaighat, and was being forced to marry his daughter Julie. A police team raided Singh's house and recovered Kumar from there. However, the bride and some of her family members attacked the police team. So, we arrested them," said Ahmad.
Stating that they were innocent and the marriage rituals were being performed with mutual consent, Julie and her sister have alleged police highhandedness.
Refuting the charge, Ahmad said no member of Kumar's family was present at the venue when police reached the place. "An arranged marriage is attended by family and friends of the bride and the groom. But, not a single person from the groom's side was there. Even Kumar has asserted that he was kidnapped and was being forced to marry the girl," the DSP said.
Pramod Kumar, a person known to the bride's family, said the marriage of Julie and Kumar had earlier been fixed and the ring ceremony was to be held on Friday. "But, the wedding ran into trouble due to dowry demand. Meanwhile, a close relative of Kumar coaxed him into visiting Gaighat, where the marriage ceremony was hurriedly arranged," he added.
BLURB
Police said Julie, then dressed in bridal attire, and her family members attacked the police when they reached the wedding venue to rescue the groom at Gaighat, a block in Muzaffarpur district
Personalise your news feed. Follow trending topics