EC ready to hold simultaneous assembly, Lok Sabha polls after Sept 2018
Election commissioner OP Rawat said the body would be ready to implement holding simultaneous state and general elections from next year if the proposal comes through.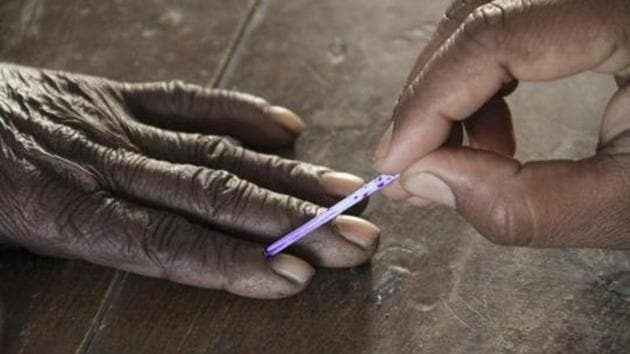 Updated on Oct 05, 2017 10:30 AM IST
The Election Commission would be ready to hold assembly and Lok Sabha elections simultaneously after September next year, election commissioner OP Rawat said on Wednesday, a move that could cut poll costs by hundreds of crores.
The BJP-led government at the Centre has been aggressively pushing for the system of simultaneous parliamentary and assembly polls that was prevalent in India till 1967.
While parliamentary polls are scheduled for 2019, assembly elections will be due in eight states September 2018. Polls in Mizoram, Madhya Pradesh, Chhattisgarh and Rajasthan are slated for the end of 2018 and early 2019. Polls for the remaining four states are slated to be held with the general elections.
"We told the government what we have and what we need. We told the government about the electronic voting machines (EVMs) and other related things that we need and how much money will be required for the same," Rawat said.
Rawat said the panel would require 40 lakh election-related equipment. "We required Rs 3,400 crore for VVPAT (Voter Verifiable Paper Audit Trail) and Rs 12,000 crore for EVMs," he said.
Rawat said the government has provided the funds, following which the poll panel has placed orders for manufacturing of additional equipment. He was speaking at the launch of an app for electoral registration officers for seamless migration of voters and to check duplication of voter registration.
"All deliveries will be completed by September 2018 after which we will be in a position to conduct the elections simultaneously," he added.
In March last year, Prime Minister Narendra Modi had said that holding state assembly and Lok Sabha polls together would both save money and time. The National Institution for Transforming India (Niti) Aayog also circulated a paper on the possibility of holding simultaneous polls.
The government had also shared the idea with all political parties ahead of the budget session and sought the views of the Election Commission.
Several parties had favoured the idea but some said the idea could be difficult to implement.
Close Story
Personalise your news feed. Follow trending topics