Captain Amarinder wants three Pakistani heads for each Indian soldier beheaded
Published on May 03, 2017 09:41 PM IST
As anger continues to rage across the country over the beheading of two Indian soldiers by Pakistanis, Punjab chief minister Captain Amarinder Singh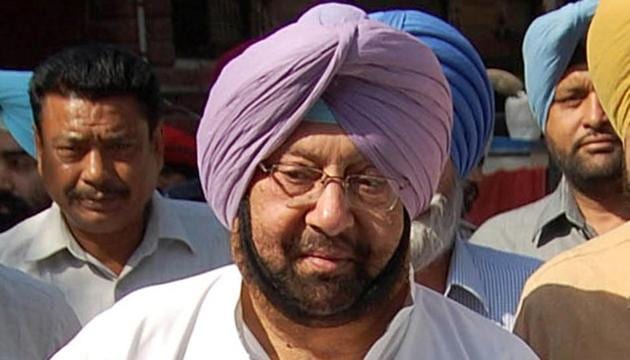 Punjab chief minister Captain Amarinder Singh on Wednesday called for a zero-compromise policy by India against inimical forces across the border, even as he dismissed the Khalistani threats against him, saying he would not allow anyone to disturb the state's peace.
He said India's response to the beheading of two soldiers in Poonch this week should be clear and unequivocal.
"If they (Pakistan) beheaded our jawans, we should follow the same. We should stop being a gentleman's army. If they (Pakistan) cut one of our heads, we should cut three of theirs," he told a TV channel in a free-wheeling interview, a state government press release claimed.
On Khalistani threats, the Chief Minister said, "If they (Pakistan) have the guts they should come and speak here instead of misleading people with unsubstantiated statements elsewhere."
"They can shout their heads off, who cares?" he said, and added, "We want a stable Punjab, we want development." Having been in the Army, he had seen wars and never worried about any risk or threat to his safety, he said.
In response to a question, he said he had been unable to attend the cremation of one of the beheaded soldiers, Naib Subedar Paramjeet Singh, in his village in Tarn Taran in Punjab, as he was unable to walk due to a foot injury.
Read more: Punjab CM announces Rs 12-lakh aid to kin of soldier martyred in J&K
The Chief Minister came out in categorical support of Major Leetul Gogoi over his controversial 'human shield' action during the elections in Kashmir, saying the officer was being pelted with stones and what he did in the circumstances was absolutely correct. "Instead of being patted on the back, he is being hounded for saving his men," he added.
According to Captain Amarinder, the CRPF which lost 25 trooeprs in a Maoist ambush in Chhattisgarh last month, was not trained properly and did not have sufficient experience to tackle such situations.
He also took a swipe at Canadian defence minister Harjit Singh Sajjan and several other Canadian parliamentarians, reiterating that they had Khalistani leanings and were sympathising with people who wanted to disturb the peace of Punjab, which could not be allowed at any cost.
Personalise your news feed. Follow trending topics