Central armed forces to don 50% lighter 'Bhaba Kavach' bullet-proof jackets
Updated on Apr 25, 2018 11:53 PM IST
The jackets, developed by Bhabha Atomic Research Centre, will be able to withstand eight 7.62mm bullets fired from an AK-47 rifle from a distance of 5-10 metres.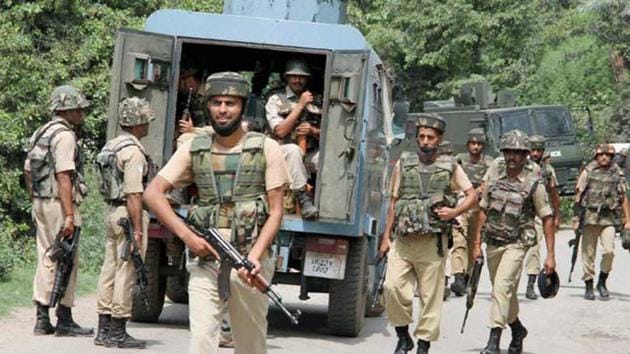 The Central Armed Police Force (CAPF) will soon have lighter bullet proof jackets, which will be far more resilient than the ones they currently don.
The Bhabha Atomic Research Centre (BARC) has developed a state-of-the-art jacket, which will be able to withstand eight 7.62mm bullets fired from an AK-47 rifle from a distance of 5-10 metres. It can even withstand the 5.56mm bullet of the Indian Small Arms System (INSAS) or that of the now decommissioned 7.65mm bullet of self-loading rifle (SLR).
The jacket, christened Bhabha Kavach, will reduce the weight by nearly 50%. At present, CAPF use heavy steel-armoured jackets that weigh between 10kg to 17kg. Using technology developed at BARC, scientists have brought the weight down to anywhere between 3.1kg and 6.6kg.
"Heavy bullet proof jackets do not matter too much for short operations like those conducted by the National Security Guards. But for long extremist operations that last between three and seven days, they prove to be an impediment," said former director general of CRPF, K Durga Prasad, who initiated the idea in 2015.
Bhabha Kavach is made of boron carbide and carbon nanotube polymer composite.
"It is the lightest and strongest bullet proof jackets that is available in India," said Sekhar Basu, secretary, department of atomic energy. "The materials used have been indigenously developed at BARC and is a spin-off from nuclear technology. The bullet proof jacket can also be customised to various requirements."
Apart from being lighter, sturdier and more reliable, Bhabha Kavach will also be cost effective. As against ₹1.5 lakh for importing one jacket, BARC scientists said that the indigenously built Bhabha Kavach will cost ₹60,000-70,000 and the price could come down. Bhabha Kavach has undergone 30 in-house trials to check for various parameters.
If the jackets pass various tests, Bhabha Kavach will be manufactured by Mishra Dhatu Nigam Limited, a defence public sector unit. It is estimated that CAPF and Indian army require about 1 lakh bullet-proof jackets every year over the next ten years.