Couple hacked to death in Telangana in alleged case of honour killing
Oct 06, 2017 12:18 PM IST
The couple got married in a temple four months ago. They had lodged a complaint with the police as they feared for their lives.
A couple was brutally hacked to death allegedly by the maternal uncles of the woman in Rajanna Siricilla district of Telangana on Thursday evening after they got married against their wishes, police said on Friday.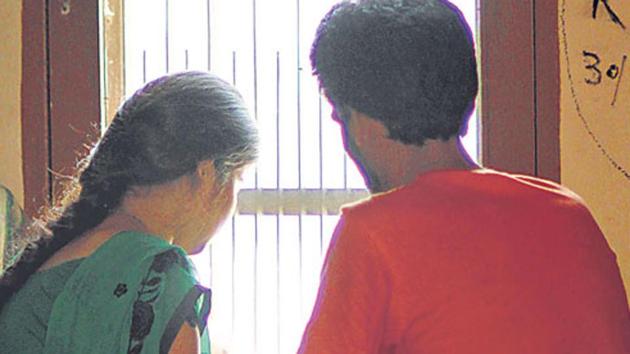 According to the police, the victims have been identified as N Rachana (21) and Neduri Harish (22) of Balrajpalli village in Vemulawada block of the district.
Rachana's uncles – Ashok, Shekar and Nagaraju – who brought her up after she lost her parents did not approve of the marriage as she was a graduate while Harish drove an autorickshaw for a living. Both of them belonged to a Scheduled Tribe and were from the same community.
The police said Harish and Rachana were in love for the last two years and got married in a temple four months ago. After their marriage, they took shelter in the residence of Harish's relatives at Marupaka village.
The couple lodged a complaint with Vemulawada police as they feared for their lives. The police called her uncles and counselled them.
Harish and Rachana came to Balrajpalli on Thursday and were attacked by her uncles, who hacked them to death with knives and daggers. The couple died on the spot.
Vemulawada rural circle Inspector Madhavi visited the crime scene and inquired about the incident. The police have registered a case of murder and are on the lookout for the killers.
Many people, especially women, are murdered each year in India by family members over perceived damage to "honour" that can involve eloping, fraternising with men or any other infraction against conservative social values.
India registered 251 honour killings in 2015 against 28 in 2014, recording a big spike in murders carried out by people professing to be acting in defence of their family's reputation, the government told Parliament in December last year.
The 792% jump reflects the rigorous data collection on honour killing, which the National Crime Records Bureau (NCRB) started doing from January 2014. It also points to the widespread existence of the crime. Most cases went unreported in the past or registered as crimes under murder.
India doesn't have a specific law to deal with honour killing, forcing law-enforcement agencies to charge suspects under separate provisions of the Indian Penal Code depending on the scale of a crime.