'Black-to-white money rackets forced govt to stop currency exchange'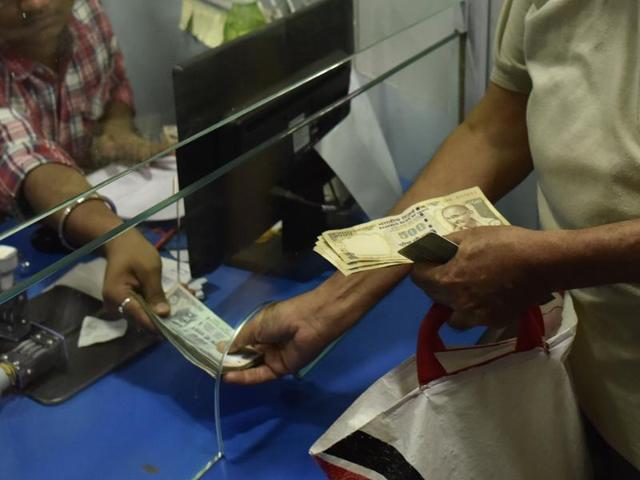 Updated on Nov 27, 2016 07:10 AM IST
Hindustan Times |
, New Delhi
Aloke Tikku and Mahua Venkatesh
The Centre's U-turn on allowing exchange of old currency at banks was due to a spike in instances of people with black money using the facility to get rid of their scrapped banknotes, a senior government official told HT on Friday.
The official said the government, along with the Reserve Bank of India, had taken some measures to prevent the abuse of the facility. But when these measures did not have the desired impact, the government and the RBI decided to pull the plug on note exchanges.
In an official announcement, however, the Centre said it was withdrawing the provision because most people appeared to have exchanged their old bank notes. But the senior government official admitted that this was not the primary reason.
Another government official said shorter queues would have been a good reason to continue with the exchange facility, not stop them.
Finance ministry officials said the big challenge had been to create a system that allowed people without bank accounts — or substantial savings — to replace their old currency notes across the counter, while building checks and balances to prevent people with black money from abusing this facility.
An exchange limit of Rs 4,000 — later raised to Rs 4,500 — was part of this attempt.But banks soon realised that a large number of people who spent their day in queues to exchange notes were part of a racket to change the colour of the money from black to white.
So it first introduced indelible ink, and then slashed the exchange limit to Rs 2,000.
It did reduce the queues at many places, but didn't end them as people have found ways to remove the indelible ink too.
"It is reported that certain gullible persons are exchanging these notes on behalf of others; some are even helping them by depositing the hoarded cash into their own bank accounts," the RBI declared this Tuesday, urging people not to fall for it.
The same day, it turned the screws on banks and told them to keep denomination-wise details of notes exchanged or deposited by each customer.
A businessman who exchanged Rs 25 lakh through bank officials said such restrictions pushed up the "commission" for replacing currency notes to 35-40%, but did not end the racket.
Read: Rs 500, 1000 notes scrapped on RBI's recommendations: RS Prasad
Close Story