In UP's Mainpuri, Dalit couple hacked to death with an axe over Rs 15
Eyewitnesses told the police Mishra met Bharat and Mamta on the main road and asked them to clear his dues of Rs 15. Even as Bharat pleaded that he would pay once he got his wages, Mishra was adamant and wanted his money.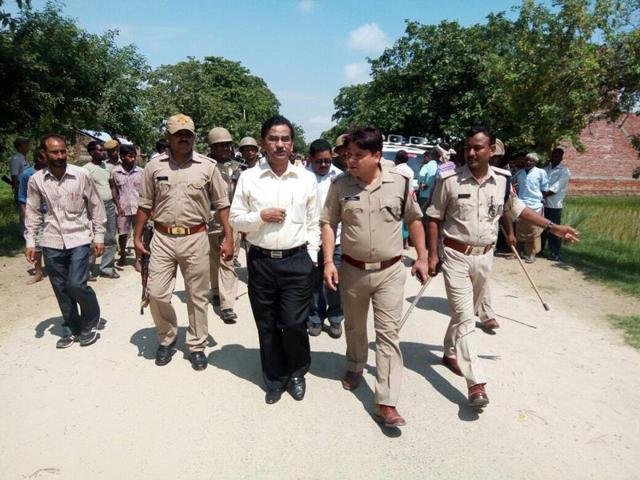 Updated on Jul 28, 2016 07:26 PM IST
An upper-caste shopkeeper hacked a Dalit couple to death on Thursday after they failed to clear a debt of Rs 15 in Uttar Pradesh's Mainpuri, considered the political fiefdom of Samajwadi Party chief Mulayam Singh Yadav.
The incident comes against the backdrop of a series of attacks on lower caste people across the country and could spark a political backlash against the ruling SP in the poll-bound state where Dalits form a sizeable portion of the electorate.
Bahujan Samaj Party chief Mayawati, who champions the cause of lower castes, has been vitriolic in her attack on the ruling BJP at the Centre over the rising incidents of atrocities on Dalits.
Read | 'Cultural practices of caste-Hindus obstructing justice for Dalits'
Fearing law and order trouble after the killing of the couple, the administration deployed personnel of the Provincial Armed Constabulary (PAC) in Lakhimpur village. Police quickly arrested the accused, identified as Ashok Mishra, from his house and slapped charges under the stringent the SC/ST Act.
The five children of the couple -- Bharat Nat, 45, and Mamta, 40 – were placed under the custody of one of their neighbours for the time being, officials said.
Eyewitnesses said Mishra, said to be in his sixties, picked up an axe and attacked the couple who owed him Rs 15. The couple worked as daily wagers and used to buy groceries from the shop of the accused.
"The heads of both of them were severed; the man's body had nine wounds and woman's seven," said a police officer who visited the incident spot.
Mainpuri is represented in the Lok Sabha by Tej Pratap Yadav, the grand-nephew of Mulayam Singh.
Assembly elections are due in the state early next year and the SP faces a tough challenge from the BSP and BJP, both of which are making serious efforts to grab power in the country's most populous state.
Mayawati, a four-time chief minister, is citing alleged atrocities on Dalit and other lower caste people to rally her voters ahead of polls.
Close Story