Debt-ridden farmer commits suicide in Maharashtra, blames Modi govt in note
Apr 11, 2018 01:36 PM IST
Shankar Bhaurao Chawre consumed pesticide as he was frustrated due to the red bollworm attack on his cotton crop and the liabilities arising out of his children's educational expenses and family obligations.
A 55-year-old farmer allegedly committed suicide on Tuesday in Maharashtra's Yavatmal district of Vidarbha allegedly over mounting debts and failed crop and blamed the Narendra Modi government for his plight, officials said on Wednesday.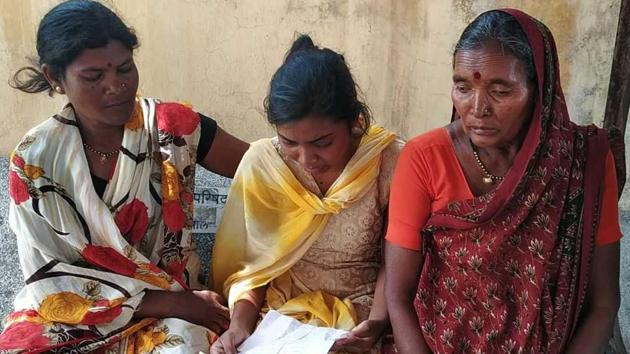 "I am committing suicide due to the loan burden and Narendra Modi government is responsible for my suicide," Shankar Bhaurao Chawre of Rajurwadi village in Ghatanji tehsil of Yavatmal said in his six-page note.
Stay tuned with breaking news on HT Channel on Facebook.
Join Now
Chawre also asked Union minister Hansraj Ahir, Maharashtra chief minister Devendra Fadnavis and Bharatiya Janata Party MLA Raju Todsam and others to help his family.
Yavatmal superintendent of police Raj Kumar said a purported suicide note was recovered.
"It mentions the name of Prime Minister Narendra Modi and holds him responsible (for the suicide), but we are yet to verify its authenticity and the actual cause of the death," Kumar told PTI.
He said the post-mortem report was awaited and that the authenticity of the purported suicide note would be verified after the autopsy document is ready.
Chawre owned nine acres of barren land and owed ₹1.40 lakh to the banks and private money lenders. He was frustrated due to the red bollworm attack on his cotton crop and the liabilities arising out of his children's educational expenses and family obligations.
He had earlier attempted suicide by hanging from a tree on his farm in the morning but failed after the rope with which he had tied himself snapped. He then consumed pesticide and collapsed. He was rushed to the local government medical college and hospital in a critical condition but died in the hospital at 1.30pm on Tuesday.
Chawre, who belonged to the Gowari community, is survived by wife Alka (47), school and college going children – daughters Jayashree (19), Bhagyashree (18), Dhanshree (17) and son Akash (14).
His wife and children have said they will not claim his body and perform his last rites unless a criminal offence is registered against Prime Minister Modi. They have also demanded a ₹1 crore as compensation from the government.
Kishore Tiwari, the chairperson of the state agriculture mission, expressed grief over Chawre's suicide and assured all the possible financial support to his family.
"We will ensure that the family gets an adequate compensation and his children get a good education," Tiwari said.
Tiwari, who is scheduled to visit Rajurwadi village on Wednesday to meet the bereaved family, alleged that some politicians are trying to take a mileage from the tragedy.
"They (political rivals) are also misleading the family members," he added.
Hundreds of farmers have committed suicide in Vidarbha, continuing the more than a decade-long trend of despair and distress in the face of agrarian uncertainties.
There could be several reasons behind the suicides but the pink bollworm attack, which has destroyed standing cotton crop across nearly 15 lakh hectares in the region, is the latest trigger in the vicious cycle, experts and officials have said.
Another farmer, Vishal Namdev Pawar of Ner, also committed suicide, leaving behind a suicide note addressed to then district guardian minister Sanjay Rathod.
Debt-ridden farmer Prakash Mangaonkar killed himself in Titvi village of Ghatanji tehsil in the district and left a note on the leaves of a plant alleging that he had taken the extreme decision as the BJP governments at the Centre and in the state failed to fulfil assurances given to the farmers.
The government told Parliament in March that India's high suicide rate among farmers — a national problem attributed to agrarian distress and debt traps — fell 10% in 2016.
The number of farmers who committed suicide in 2016 was 11,370, compared to 12,602 the previous year. According to the 2011 census, the suicide rate among farmers is 47% higher than the national average.
Maharashtra accounted for the highest number of farmer suicides in 2016, at 3,661. This was a fall from 4,291 in 2015.
(With inputs from PTI)