Defence ministry clears procurement of Barak missiles from Israel, guided bombs from Russia
Updated on Jan 02, 2018 06:07 PM IST
According to the ministry, 131 Barak Missiles and associated equipment, under option clause will be bought from Rafael Advanced Defence Systems Ltd, Israel, at a cost of Rs 460 crore.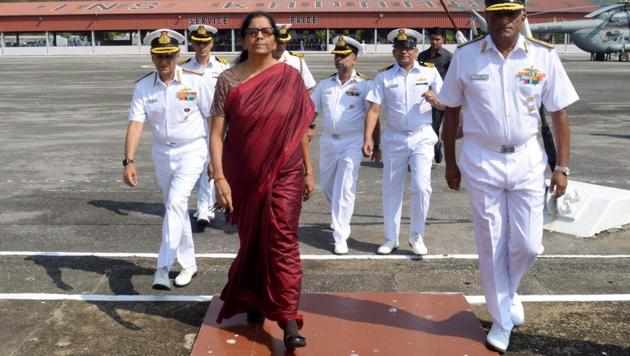 Press Trust of India, New Delhi |
Press Trust of India
The government approved on Tuesday the purchase of 240 precision guided bombs for the Indian Air Force and 131 Barak missiles for the Navy at a total cost of Rs 1,714 crore.
The two procurement proposals were cleared by defence minister Nirmala Sitharaman.
The bombs, which fall under the category of precision guided munitions, are being procured at a cost of Rs 1,254 crore from M/s JSC Rosonboron Exports, Russia.
"The procurement of bombs will address the deficiency of Precision Guided Munitions in the IAF arsenal, besides enhancing the offensive capabilities of the IAF," the ministry said in a statement.
It said the 131 Barak missiles and associated equipment are being procured from Israel's Rafael Advance Defence Systems Ltd at a cost of Rs 460 crore.
"These missiles are surface to air missiles designed to be used as a ship-borne anti-missile defence system against anti-ship missiles," said the ministry.
The procurement is being made as part of the government's efforts to bolster operational capability of the armed forces considering the evolving security situation in the region.
Personalise your news feed. Follow trending topics