DGCA fines Air India
₹

30 lakh in urination case, says rules violated

Jan 20, 2023 03:18 PM IST
Shankar Mishra urination case: The incident had caused wide outrage.
The Directorate General of Civil Aviation - or DGCA - has imposed a fine of ₹30 lakh on Air India for failing to comply with applicable rules in the November 26 urination case. Based on Air India's response, the aviation regulator imposed a financial penalty of ₹30 lakh on the airline for violation of applicable rules, people aware of the matter said.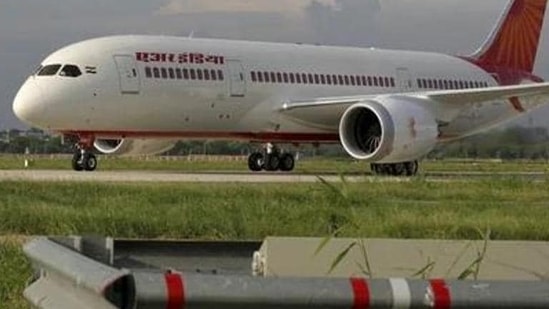 The DGCA has also suspended license of pilot-in-command for a period of three months for failing to discharge his duties as per Rule 141 of the Aircraft Rules, 1937, and applicable DGCA Civil Aviation Requirements, officials underlined, adding that it imposed a financial penalty of ₹30 lakh on Director-in-flight services of Air India for failing to discharge her duties as per applicable DGCA Civil Aviation Requirements. The staff involved in the matter was earlier taken off roster.
In response to the DGCA penalty and action, an airline spokesperson was quoted as saying in a statement: "We are in receipt of today's order of the Director General of Civil Aviation and are studying the same. We respectfully acknowledge the gaps in our reporting and are taking relevant steps to ensure that the same are addressed."
"We are also strengthening our crews' awareness of and compliance with policies on the handling of incidents involving unruly passengers. Air India is committed to stand by the safety and well-being of our passengers," the statement further read.
The November 26 urination case on the New York to Delhi flight had triggered huge outrage. Shankar Mishra has been accused of urinating on an elderly passenger in a drunk state on the flight but contradictory responses have been pouring in ever since the case was reported earlier this month. The carrier has imposed a four-month ban on him. "The passenger has already been put on the airline's 'No Fly List'. Air India has shared a copy of the internal committee report with the Director General of Civil Aviation (DGCA) and will also be intimating other airlines operating in the country," the airline spokesperson said on Thursday.
His lawyer also made some bizarre arguments in the matter, claiming that Kathak dancers have bladder issues. "The complainant woman's seat was blocked. It wasn't possible for him (Mishra) to go there. The woman has a problem with incontinence. She urinated on herself. She is a Kathak dancer, 80% of Kathak dancers have this issue," the lawyer was quoted as saying last week. This had also sparked angry reactions from different quarters.
Air India also registered another similar incident on the Paris-Delhi flight last month.