Former DU V-C refutes GM crops criticism by MS Swaminathan
The review article, published in the Current Science journal on Wednesday, was titled 'When scientists turn against science: exceptionally flawed analysis of plant breeding technologies.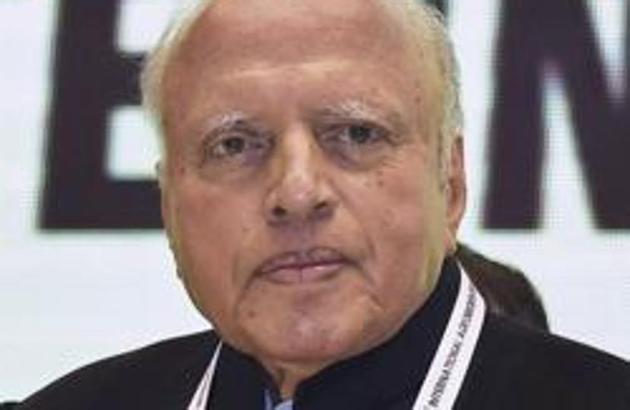 Updated on Sep 28, 2019 06:54 AM IST
Nearly a year after MS Swaminathan, known as the father of Green Revolution, criticised the use of genetically modified crops in a scientific review, former vice-chancellor of Delhi University Deepak Pental has come out with a rebuttal.
Pental's review article, published in the same Current Science journal on Wednesday, was titled 'When scientists turn against science: Exceptionally flawed analysis of plant breeding technologies'.
PC Kesavan, the lead author, and Swaminathan in their article in November 2018 had said that processes involved in creating GM crops were not fully understood and could lead to unintended effects.
They argued that Bt Cotton, the only GM crop allowed in India, was a failure as it did not result in higher yield and pest resistance and secondary pests led to the use of insecticides as well.
Pental, a geneticist, refuted Kesavan and Swaminathan's arguments one by one and said they had distorted the history of plant breeding, rejected the emerging consensus on the safety of such crops. Pental said they suggested solutions that are "grossly inadequate" to meet the challenge of low-input and high-output agriculture needed due to climate change.
"Currently, we have a situation in the country where we just do not want new technology and are coming up with excuses to reject it. Almost everything being said about GM crops is wrong and unscientific," the former VC wrote in the article.
"And, coming from such a person it gives oxygen to the people who have been protesting against GM crops based on the flawed science," he said.
Pental has said the consensus in the larger scientific community and professional groups is that per se GM crops are not riskier than conventional plant breeding technology.
"The authors have publicly made comments that the technology should only be used in 1% of the cases on need-basis, but who decides when to use it. There is no scientific rationale for it," he pointed out.
After Kesavan and Swaminathan's review was published, the principal scientific advisor to the government K Vijay Raghavan had also tweeted that it was "deeply flawed and full of errors" and that it needed "scientific rebuttal."
After Swaminathan distanced himself from the paper, Vijay Raghavan had again said that the "Kesavan and Swaminathan piece is more of an opinion piece than such a review."
"In this section on GM, sadly, the review is even more severely flawed. The specific instances where results are selectively omitted, selectively represented or misrepresented are rife," he said in a letter.
Pental has said in his article that when BT cotton was introduced in 2002, India was looking at a failing crop of cotton despite heavy insecticide use. The GM cotton gave a boost to cotton farming and from being an importer India again became an exporter.
He also points out that there is always a concern of resistance be it against genetically engineered crops or chemicals for pest control.
"The discussion here should not be whether GM crops should be allowed. Almost all soya oil and canola oil that we consume right now is transgenic (a genetic trait transferred from one organism to another)," he said.
"The question should be who should produce these seeds and sell it at what cost. Open-source research which is transferred to our companies will drive competition in the market and bring down costs," he added.
Close Story