Former Sikh militant apologises for causing embarrassment to Trudeau in India
Jaspal Atwal says he renounces any form of terrorism and has reconciled with India now.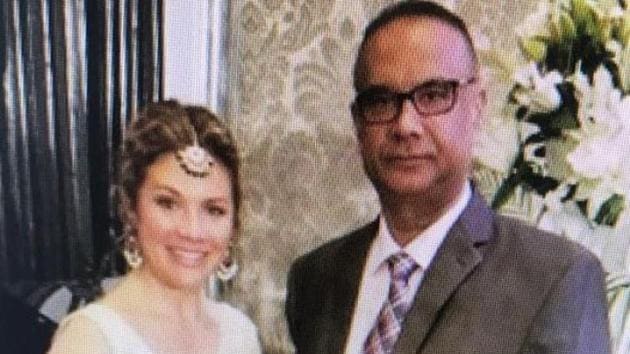 Updated on Mar 09, 2018 09:01 PM IST
The former Khalistani militant at the centre of a controversy that engulfed Prime Minister Justin Trudeau's visit to India has said he was "shocked and devastated" by the furore over an invitation to him to attend a dinner reception at the residence of the Canadian envoy in New Delhi.
Jaspal Atwal, who attempted to assassinate a visiting minister from Punjab in 1986 and was convicted for it the next year, made his first public appearance after the row in India at the law office of Rishi Gill in Vancouver on Thursday.
He read out a six-page statement, which said he was "sorry for any embarrassment" the incident had caused to "Canada, India, my community and my family" and made clear that he disavowed the Khalistani cause. Referring to the attempt on the life of the Punjab minister, Atwal said he had "nothing but regret and remorse for my actions".
He mentioned he had planned his visit to India in December and January and that before leaving Vancouver, he had reached out to Liberal Party MP Randeep Sarai to "see whether there was any possibility of attending the reception for the Prime Minister during his government visit to India".
Atwal did not take any questions and sat stony faced as the Q&A began, and swiftly left the venue once the news conference concluded.
In New Delhi, external affairs ministry spokesperson Raveesh Kumar said on Friday that Atwal had travelled to India on "a valid visa" and had visited the India earlier too. "India has a policy of outreach to diaspora, including to misguided elements who have since given up on earlier views," he said.
Gill responded to questions related to the charge by a senior Canadian official that Atwal had been planted by rogue elements in the Indian government to embarrass Trudeau, saying, "Mr Atwal at no point has considered himself or been approached by any Indian representative in such a fashion that he would act as an agent of some sort. There is some bandying about of the word informant. That is not correct."
Atwal said he "attended a reception" before the invitation to the New Delhi reception was rescinded after details about his past became public and a media sensation.
"When I asked to be considered to attend the reception I had assumed there would be no problems. No one had at any point indicated there would be any issues. On three previous occasions in 2013 and 2014, I had visited the House of Commons in Ottawa and been provided with a cleared visitor pass," Atwal said in his statement.
His lawyer said Atwal "assumed he was vetted properly" for the events he was invited to during Trudeau's visit.
"There is no close relationship with any diplomats," Gill said, when asked about Atwal's ties to officials in the Indian consulate in Vancouver. Gill pointed out Atwal had visited India in 1999 and 2002, but was denied a visa in the mid-2000s. He was then given a one-month visa in 2017, followed by visas of three-month and one-year validity.
Referring to his attempt to assassinate the Punjab minister, Atwal said he had "nothing but regret and remorse for my actions and the suffering I caused to the victim. What I did was described as an act of terror by the judge who dealt with this matter. I accept full responsibility. I do not disagree with the court's conclusions."
Atwal also made clear that he disavowed the Khalistani cause, which he was involved with in the 1980s. Describing himself as almost 63 years old and a husband, father and grandfather, he said, "I again renounce any form of terrorism. I do not advocate in any sense for an independent Sikh nation.
"I, like the vast majority of Sikhs who once advocated for this cause, have reconciled with the nation of India. India has also has been reconciling with these same Sikhs who once sought independence. Canada is my home. India is my homeland. I am very proud to be a Canadian of Indian heritage."
Explaining his involvement with the Khalistan movement, Atwal said: "Almost 40 years ago I, like many other Sikhs, became caught up in a movement supporting an independent Sikh nation.
"While nothing can excuse my conduct, I can only say that during that time in the early 1980s I reacted to the Indian Army storming the Golden Temple in Amritsar in a way that has caused much pain to many individuals."
Pointing to the fact that India had allowed him to travel there, Gill said, "Mr Atwal presents no security threat of this country or any other country."
Atwal also said he had been politically active within the Indian community and had met politicians from across the spectrum. He said he had "visited India numerous times since my release from custody. Most recently, in 2017 and 2018."
He said he had been issued an Indian visa for those visits and "visited India lawfully and with the full permission of the Indian government. There were no restrictions placed on me by Canada so that I could not travel."
Atwal, who read out his statement before his lawyer took over, said he was "sorry for any embarrassment" the incident had caused to "Canada, India, my community and my family".
In conclusion, he reiterated he was no longer a votary of separatism, as he said, "I want to again stress that the terrible events that happened in the past are something I live with every day and take complete responsibility for.
"I, just like the Sikh community and Indians generally, have moved on from the issues the divided us almost 40 years ago.
"I hope we can all have the opportunity to recognise our faults and take responsibility for our actions that caused harm. I hope we can all do our best to correct our behaviour and become contributing members of society."
Close Story