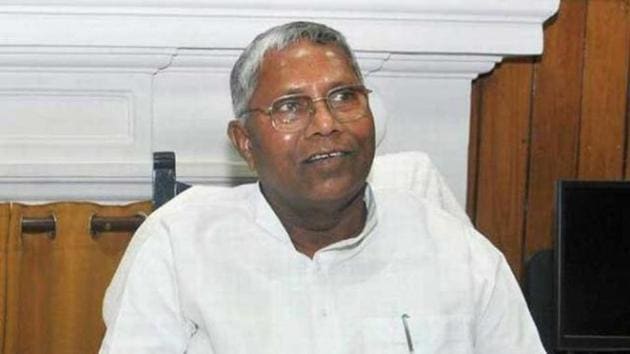 Former speaker Uday Narayan Choudhary leaves JD(U), vows to make Lalu's son Bihar CM
Uday Narayan Choudhary seen as joining the RJD, which make him the second prominent Dalit leader after former chief minister Jitan Ram Manjhi to leave the JD(U) and join Lalu Prasad's party
UPDATED ON MAY 02, 2018 08:53 PM IST
In a setback to the ruling Janata Dal (United) in Bihar, former Bihar assembly speaker and senior party leader Uday Narayan Choudhary resigned from the party on Wednesday.
Once considered an ardent supporter of Bihar chief minister Nitish Kumar, Choudhary, of late, had revolted against Kumar and blamed the "collapse of internal democracy within the party" as one of the reasons for leaving the party.
He, in all likelihood, would be joining the Rashtriya Janata Dal (RJD). If Choudhary does join the RJD, he would be the second prominent Dalit leader after former chief minister Jitan Ram Manjhi to leave the JD(U) and join Lalu Prasad's party.
"It is for definite that I won't be joining any NDA (National Democratic Alliance) party. I am in touch with both Sharad Yadav and Lalu Prasad and my next aim is to ensure that Tejashwi Prasad Yadav becomes the chief minister of Bihar," he told Hindustan Times.
Choudhary served as the speaker of the Bihar Legislative Assembly for ten years, from 2005-2015 and was associated with the JD (U) for close to 20 years. He represented the Imamganj assembly constituency from 1990 to 1995 and again from 2000 till 2015. He lost to Jitan Ram Manjhi in 2015.
As speaker, Choudhary had in February 2014 notified a group of 13 Rashtriya Janata Dal (RJD) MLAs as a separate entity, without verifying their signatures, to facilitate their merger with the JD(U).
The JD (U) did not give much importance to Choudhary's resignation. "He left the party on his own and only vied for getting posts. He lost in 2015 because he became unpopular and now has decided to join those who believe in corrupt practices," said JD(U) spokesperson Sanjay Singh.
However, a section of party leaders believe that the loss of the Dalit leader is a big loss. "Even though the party brought former Congress state president Ashok Kumar Chowdhary in the party-fold, he cannot match the stature of Manjhi or former Speaker Choudhary," said a senior party leader.
The former assembly speaker had contested the 2014 Lok Sabha elections on a JD(U) ticket from thre Jamui Lok Sabha constituency and in all likelihood will contest from the same seat in 2019.
Choudhary alleged that the JD(U), of late, has started ignoring genuine party workers in preference of millionaires, there is no respect for Dalits and cases of atrocities against Scheduled Castes and Scheduled Tribes are increasing every day.
Close