Fringe groups meet Dineshwar Sharma in Kashmir but prominent players absent
Updated on Nov 11, 2017 09:12 PM IST
Groups like Rahul Gandhi Fan club and Bhartiya Modi Army were among those Sharma met. Meanwhile, prominent trade bodies and Hurriyat Conference were a no-show.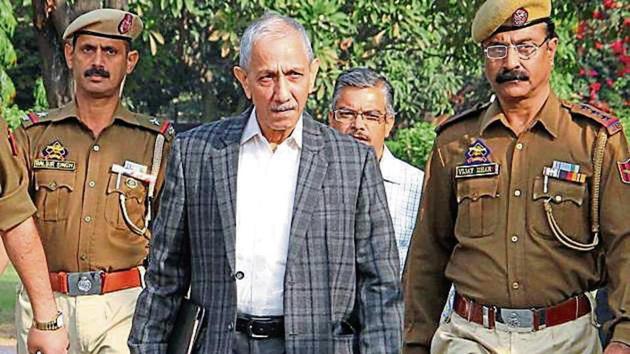 Hindustan Times, Srinagar |
Toufiq Rashid and Ravi Krishnan Khajuria
When the government named former Intelligence Bureau chief Dineshwar Sharma last month to lead peace talks in Jammu and Kashmir, it was hailed as a watershed moment to end a bloody insurgency that's claimed more than 40,000 lives.
But Sharma's five-day visit to the troubled state this week yielded a mixed bag of results, with several prominent parties and trade bodies staying away and sources saying that several of the 80-odd delegations he met were fringe groups with little pull in the state.
The 63-year-old, who returned from the Valley on Friday, met outfits such as the Rahul Gandhi Fan club and Bhartiya Modi Army, and attended to deputations over issues such as the transfer of a tehsildar.
Both the Rahul Gandhi Fan club and Bhartiya Modi Army told Hindustan Times that they were national-level organisations. Rahul Gandhi Fan club chief organiser Mohd Ashraf said the group was formed in 2008. "We have around 2,000 members. We are driven by Rahul Gandhi's clean youth leader image and membership is voluntary,'' he said.
Bhartiya Modi Army claimed a membership of at least 20,000. "There is no leader like Mr Modi. He is the strongest prime minister India has seen till date...he is a one man army and we want to be his soldiers,'' said Haroon Nabi Lone, national president of the group. He said he joined the group in 2015.
Sharma, a 1979 batch IPS officer, will submit a report to the government but no deadline has been declared. The talks are seen as an extension of Prime Minister Narendra Modi's Independence Day Kashmir outreach when he said the region's problems could be solved by embracing its people. Modi's comments indicated a possible shift in his policy towards Kashmir, which has been largely paralysed since July last year, when the killing of militant leader Burhan Wani sparked widespread violence and clashes that killed around 100 and injured thousands.
Among groups that called on the Centre's special representative were the little-known Jammu and Kashmir Youth Alliance, a one-man delegation from the Shiv Sena, local NGOs such as Red Winter Youth Organisation, and the J&K Political Migrant Front. Some other organisations listed as political parties were the J and K Watan Parast Party, Rashtriya Manch and Tehreek-e-Insaf .
At the same time, prominent trade bodies such as the Kashmir Chamber of Commerce and Industries and Federation Chamber of Industries Kashmir (FCIK) – and even associations of hoteliers and houseboat owners – were absent. "We are traders, if government wants to talk politics they should talk to politicians, we have spoken to people earlier but it's of no use,'' said FCIK president Mohammad Ashraf Mir.
Among mainstream political parties, the ruling Peoples Democratic Party called the visit a "significant breakthrough'' but the Opposition appeared unimpressed. The separatist Hurriyat Conference stayed away from any meeting. The National Conference (NC) said it had not been invited and party chief Omar Abdullah said his meeting with Sharma was in "personal capacity''.
Even in Jammu, Sharma had to deal with a raft of issues – including on the use of loudspeakers at religious places. Rakesh Gupta, president of Jammu Chamber of Commerce and Industry along with his team of office bearers, called on Dineshwar Sharma and had "threadbare discussions". "The use of PI systems (read loudspeakers) at all religious places we feel is a major source of trouble and may lead to communal provocation," he said.
(with inputs from Ravi Krishnan Khajuria in Jammu)