From fake sex tonics to tele scams, this Bihar village peddles it all
Aug 05, 2017 07:31 PM IST
Katrisarai, a non-descript village in Nalanda district of south central Bihar, located about 120 kilometres south east of state capital, Patna, is one of the biggest hubs of cyber crime in the country.
PATNA By the looks of it, Katrisarai in Nalanda district of south central Bihar, about 120 kilometres south east of state capital, Patna, is your usual, non-descript hamlet, like any other in the region. It has just one primary school for a population of around 20,000 and a decrepit, apology of a road.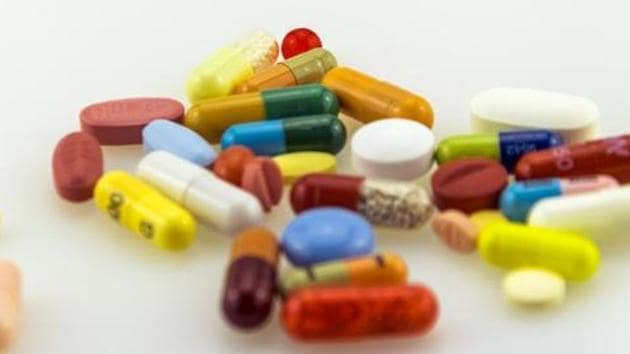 But that is just one part of the story.
Katrisarai is also one of the biggest hubs of cyber crime in the country. It used to offer, online, cure to all kinds of ailments and afflictions - ranging from sex related limitations,baldness and leucoderma to even cancer and vitiligo. The claim was a sham and thousands across the country ended up receiving capsules filled with flour!
Now, the scamsters have graduated to other forms of cyber crime such as asking the gullible through phone calls and WhatsApp messages, to deposit sums of money in supplied bank accounts to claim their 'lottery winnings' and other such financial 'windfalls'..
"If it's a cyber crime, all investigations will point unerringly to this place", says a top police officer.
It is not easy to reach Katrisarai, passing through a treacherous stretch, with the lone road-dotted with potholes and craters, branching off the highway for over 2 kms, at the end of which shanties, often one roomed, sporting huge banners offering various concoctions to the world.
Local police admit that it is tough to reach the village, but the locals do not want the road to be repaired.
"The dilapidated road deters the police from swooping down fast and gives time to law breakers to flee", the officer adds.
Till 2012, Katrisarai was infamous for all kinds of sex-related fake medicines or aphrodisiacs, which were supplied to all parts of the country. This generated good revenue for local quacks masquerading as doctors, with the Katrisarai post office doing business worth nearly Rs 1-crore per month.
Says Arvind Mathur, 52, a senior Ayurvedic doctor, "the racket in sex-medicines involved people from many states, who lured prospective customers by talking to them over phone in their own language".
Another Ayurvedic doctor Lalit Kumar Gupta says, when police from across the country started raiding the hamlets , the racket stopped for a while. "This also affected the locals. Later, while the locals continued to suffer, anti-socials got into cybercrime and started cheating unsuspecting people through online frauds," he adds.
One striking thing about cyber frauds of Katrisarai was that they never targeted locals, but only cheated people of other states by obtaining their PIN through online transactions.
SHO of Katrisarai police station Alok Kumar told HT that the police received several complaints that in the name of supplying Ayurvedic medicines, the manufacturers were using suspicious material, which they had been marketing across the country for curing sex-related complications for years.
He added that the scamsters had a network of agents covering almost all states of the country, who trapped innocent people through advertisements in newspapers and supplied them fake material at exorbitant prices.
The gang had a call centre managed by 12 customer care executives to lure innocent persons in the name of winning lotteries, including cars or other items against each online purchase.
The executives could speak many Indian and foreign languages. Once the customer was convinced, they provided them bank account numbers to deposit the money.
On April 14, the Nalanda police busted a gang of tele-callers which had duped a senior IAS officer of Rajasthan (additional chief secretary of Rajasthan, J C Mohanty).by calling him up, posing as bank executives and seeking information about his ATM card(s).
The accused then made him transfer money into bank accounts opened on fake identities.
Police recovered 14 cell phones, 56 SIM cards, six ATM cards, three cheque books, two PAN cards, a driving licence, beside Rs 2.22 lakh cash from the racketeers.
Kumar Ashish, Nalanda SP till recently, said since 2016, over 100 persons have been arrested from Katrisarai and sent to jail in connection with various cases of cyber fraud. "The nexus has been broken and now the anti-socials might be operating from some other area," he added.