Girl injured as hair gets stuck in wheel, 3 booked in Mandya: Cops
Feb 01, 2023 12:22 AM IST
All the family members went for a giant wheel ride beside the temple ground. While on the ride, the girl's hair got stuck in the connecting rod of the giant wheel which had a technical fault, the police said. Her hair was pulled out along with the skin of her head and she was seriously injured, police added
Mysuru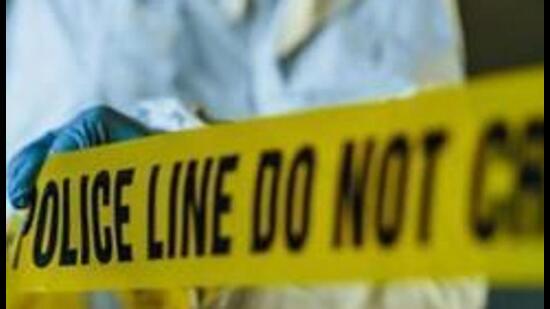 Srirangapatna police in Mandya district registered a case against three persons on Monday in connection with an incident in which a 14-year-old girl was seriously injured after her hair got stuck on a giant wheel on Saturday night, officials said.
According to police, the Bengaluru-based girl had come to her relative's house in Mysuru to attend a family function. On Saturday, the family members decided to visit Sri Ranganathaswamy temple in Srirangapatna, as the annual car festival was going on.
All the family members went for a giant wheel ride beside the temple ground. While on the ride, the girl's hair got stuck in the connecting rod of the giant wheel which had a technical fault, the police said. Her hair was pulled out along with the skin of her head and she was seriously injured, the police added.
"Immediately, my grandmother's son who was there switched off the generator and removed the hair covered with skin from the rod and admitted her to the Sri Rangapatna Government Hospital with the help of the public," the girl's aunt said.
The girl was given first aid at the Srirangapatna taluk government hospital and is undergoing treatment at a private hospital in Mysuru. Her condition is said to be serious. Meanwhile, the organisers have continued to run the giant wheel.
"The reason for this accident is because the owner of the giant wheel, Ramesh, did not have suitable technical persons and did not give proper instructions to the workers there," the girl's aunt said, urging the authorities to conduct a thorough probe into the incident. "All the guilty should be booked and justice should be given to the victim. Thousands of people visit such fairs and there are no safety measures," she added.
"Based on Pooja's complaint, we have registered a case against Sriranganatha Swamy temple executive officer, Srirangapatna town municipal council (TMC) chief officer and giant wheel owner Ramesh under IPC section 337," Srirangapatna sub-division deputy SP N Murali said.
He said the temple officer allowed the giant wheel to run on the temple premises without licence or permission. "The TMC officials did not try to stop the giant wheel despite being aware that it was running without any permission. We are conducting an investigation and add more sections of IPC into the FIR if needed," he said.