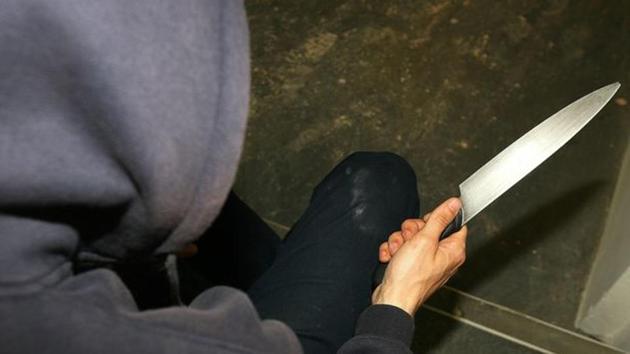 Goa Police nabs woman, her 3 friends for killing husband, chopping body into pieces
The woman killed her husband about a month back and then disposed of the body after cutting it into three pieces with the help of three of his friend
Press Trust of India, Panaji | By Press Trust of India
UPDATED ON MAY 09, 2018 03:03 PM IST
Four people, including a woman, were arrested by the Goa police for allegedly killing her husband and then disposing of the body in a forest area after cutting it into pieces, an official said on Wednesday.
The woman, identified as Kalpana Bassu (31), killed her husband Basauraj Bassu (38), a casual labourer, about a month back and then disposed of the body after cutting it into three pieces with the help of three of his friends, police inspector Ravindra Desai said.
The incident came to light after the wife of one of the accused men (name not specified by the police) suspected something amiss in her husband's behaviour and informed the police about it.
Based on suspicion, the police questioned the man who then spilled the beans about the crime.
Subsequently, the deceased's wife and the three men - Suresh Kumar, Abdul Karim Shaikh and Pankaj Pawar - were arrested yesterday after all of them confessed to their involvement in the crime, Desai said.
The accused woman, a housewife, and her husband lived in a house at Curchorem village in South Goa district, about 80 kms from here, along with their two minor children.
About a month back, the woman had a petty quarrel with her husband, Desai said.
The woman told the police that after the fight, she strangulated her husband to death at their residence, Desai said, adding that she did not disclose the exact date of the crime.
The woman then informed about the incident to her husband's three friends, following which the three men volunteered to help her in disposing of the body, he said.
The four accused cut the body into three pieces and packed it in gunny bags, the official said.
They then took the bags in a car and threw the body parts at an isolated spot in a forest near the Goa-Karnataka border, he said.
Acting on the information provided by the accused, a police team on Tuesday went to the spot in the forest where they dumped the body, and recovered some partial remains which would be sent for forensic examination, he said.
Based on their confessions, the police arrested all the four accused yesterday and booked them under relevant sections of the Indian Penal Code, he said
He added that the police is investigating the case to see if more people were involved in the crime.
Close