Government hikes rural housing budget to
₹

54,487 crore

Feb 01, 2023 06:47 PM IST
According to the rural development ministry data, 21.2 million houses have been constructed and another 8.3 million houses need to be built by March 2024
The Narendra Modi government raised the outlay for rural housing under the Pradhan Mantri Awas Yojna (Grameen) to ₹54,487 crore, a 12% jump from the current financial year's revised estimate of ₹48,422 crore. The urban version of the scheme, however, saw its outlay slashed to ₹25,103 crore from the current year's revised estimate of ₹28,708 crore, Budget documents showed.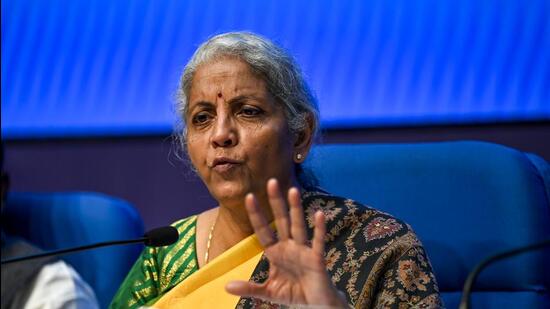 The government's housing programmes are among the most popular welfare schemes along with toilets under the Swachh Bharat programme, Ujjwala free cooking gas connections and the universal electrification plan called Saubhagya. The new houses under PMAYG come with power, cooking gas and water connections.
Finance minister Nirmala Sitharaman announced in her Budget speech that "the outlay for the PM Awas Yojana is being enhanced by 66% to over ₹79,000 crore," comparing the Budget estimates of the twin scheme.
In the previous Budget, the rural and urban housing schemes were allotted ₹20,000 crore and ₹28,000 crore, respectively. This time, the two schemes got a total of ₹79,590 crore.
Analysts and officials involved in the programme underlined that the hike in the rural housing budget is necessary as the government aims to complete its ambitious housing for all programme by March 2024.
The PMAY(G) started in November 2016 and the PMAY (Urban) was launched in 2015. In the rural programme, the government gives ₹1.20 lakh to ₹1.3 lakh to build a house. Up to 90 days of work under the job guarantee scheme MGNREGS is permitted for constructing a house.
While the initial list of beneficiaries was pegged at 40.3 million based on the socioeconomic caste census of 2011, another survey in 2015 brought down the number of beneficiaries to 25.3 million. When the Modi government came to power, it continued completing houses under the Indira Awas Yojana till 2015 before launching the PMAY(G).
"By the time we completed 2 crore houses, the revised beneficiary list was exhausted as many families with kuccha houses have built pucca homes on their own. But a lot of inter-generational beneficiaries came up and the target was revised to 2.95 crore houses," said a former official associated with the scheme.
Also Read:Why Budget 2023-2024 passes the BJP's political test
According to the rural development ministry data, 21.2 million houses have been constructed and another 8.3 million houses need to be built by March 2024, before the BJP-led NDA government faces the general elections.
The PMAY scheme covers all statutory towns as per Census 2011 and supports construction of houses up to 60 sqm carpet area with basic civic infrastructure for LIG (low-income group) and EWS (economically weaker sections) households. Prime minister Modi had announced an interest subsidy of up to 6.5% for construction of dwelling units.