Govt sets conditions for Tibetans to get passports, says move out of settlements, forgo benefits
Updated on Jun 26, 2017 05:32 PM IST
The Tibetan community is in a fix with the Narendra Modi-led government saying give up refugee status for Indian passport. Tibetans says getting a passport may make them homeless.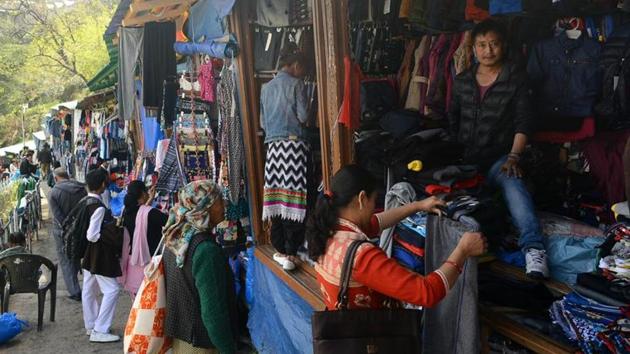 Tibetans seeking an Indian passport will need to leave their settlements and forfeit privileges and benefits from the Central Tibetan Administration (CTA), which is the Tibetan government-in-exile headquartered in McLeodganj near Dharamsala in Himachal Pradesh, the external affairs ministry said in its recent order.
A letter by the Bengaluru regional passport office on June 6 listed four conditions for Tibetans seeking an Indian passport.
"Registration/refugee certificate (RC) and identity certificate should be cancelled; the applicant should not be staying in designated Tibetan refugee settlements; an undertaking that he/she no longer enjoys CTA benefits; and a declaration that he/she no longer enjoys any privileges, including subsidies by being an RC holder," the letter says.
India is home to an estimated 1.5 lakh Tibetans, most of who live in 35 settlements across the country from Himachal Pradesh to Karnataka.
A monk in Bengaluru was asked by the regional passport officer not only to surrender his RC or stay permit for Tibetans but also fulfil the conditions as per the new rules.
"The CTA has clarified that to apply for an Indian passport is a personal choice of any Tibetan. So we can't say anything about the new rules," an official of the Tibetan government-in-exile said.
He was unwilling to be named as he's not authorised to speak to the media.
'Getting passport makes us homeless'
In September 2016, the Delhi high court ruled that Tibetans born in India on January 26, 1950, to July 1, 1987, are Indian citizens by birth and should be issued passports under the citizenship act. The order was passed on a public interest litigation by Lobsang Wangyal, the founder of the Miss Tibet pageant, and two others.
"The MEA's riders have put Tibetans in a dilemma. Getting a passport may make us homeless. This is like asking a Tibetan to become homeless for a second time. We have been asked to leave the home where we were born and have lived our life," says Wangyal.
He said two Tibetan women from Karnataka's Bylakuppe, who applied for a passport in Bengaluru, were told that they must provide a different address other than their settlement if their applications were to be processed.
"The rules are ambiguous when they say that an applicant can no longer enjoy CTA benefits," Wangyal says.
He says the CTA is an independent entity run by exiled Tibetans to work for a free Tibet and the welfare of the community. The order means that Tibetans, after getting an Indian passport, are no longer a part of the CTA.
Wangyal says quoting a lawyer, Simarpal Sawhney, that the new MEA rules for Tibetans violate Article 14 (equality before law) and Article 21 (right to life and personal liberty) of the Constitution and can be challenged in court.
He says due to lack of clarity about the order among officials at regional passport offices, Tibetans are being denied the Indian passport.
Personalise your news feed. Follow trending topics